Launched in 2007, and brought up and raised (or developed) by Facebook itself, Marketplace hasn't really got the attention that Facebook would have wanted. For a feature that offers local buying and selling of goods, Marketplace should have made some strong user base since its launch, but rather Facebook stopped the project in 2014, and then after testing, launched it again in October 2016
The idea behind Marketplace is simple- explore items around you, list things you want to sell, follow conversations with sellers and buyers, and complete the transaction among yourselves, because Facebook isn't interested in taking any cut of your sales. Last year Facebook launched the user-friendly mobile version of Marketplace, that could be accessed via iOS and Android Facebook applications. A little store icon in the app allowed the users to access the local market around their area. As of now, the Marketplace is yours if you're a citizen of any one of these four countries- USA, UK, New Zealand and Australia.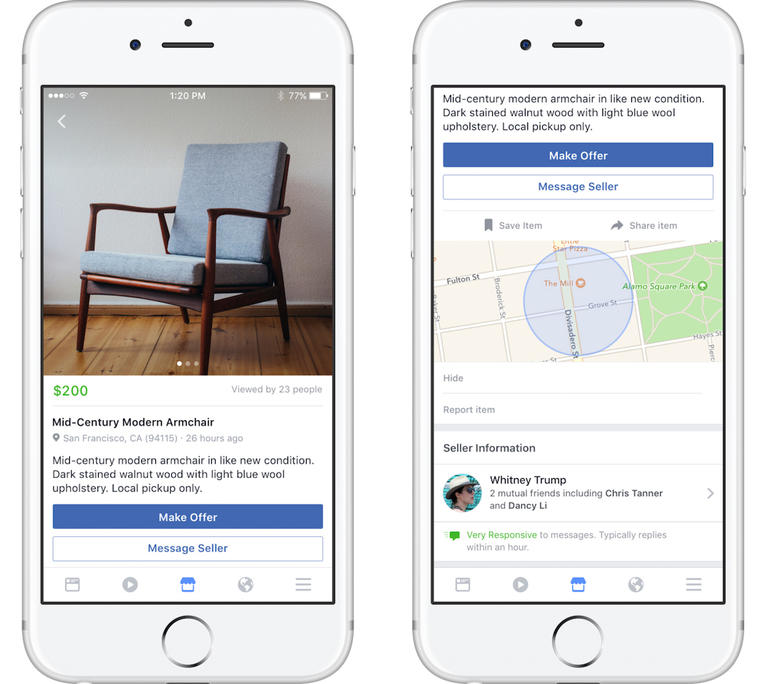 To expand its services for Marketplace, Facebook has now teamed up with eBay to help users browse through the daily deals on eBay, right inside the Facebook app. This can be seen as an attempt to surpass Craigslist as the largest peer to peer selling platform, and also to expand Marketplace's operating horizon. Till now, Marketplace was taken as a peer-to-peer service, but after Facebook's collaboration with eBay, things are going to change and in a better way, all thanks to the "Daily Deals" tab that users would be able to see after clicking onto the Marketplace.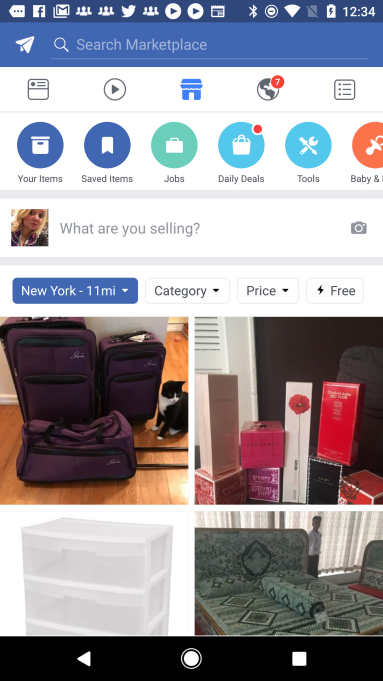 The top of the page would feature a countdown, that would indicate for how long the deal is available. Each item would also display the discount (if any). But to see the actual sale price, you have to click into the deal itself. Deals can be shared with others via SMS or Messenger, which will link to the deal via eBay's ShopBot app. However in order to complete the transaction, you would be redirected to eBay's website inside the app, where you would also be able to view more product details.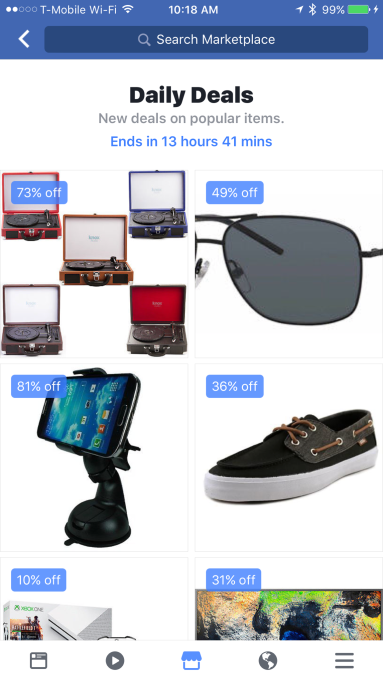 The eBay collaborated service is still under some sheets as of now, since only a small percentage of US users would be able to check the "Daily Deals" tab. "We're conducting a test to determine if people are interested in shopping for discounted products when they visit Marketplace," said Facebook Product Manager, Akash Anand.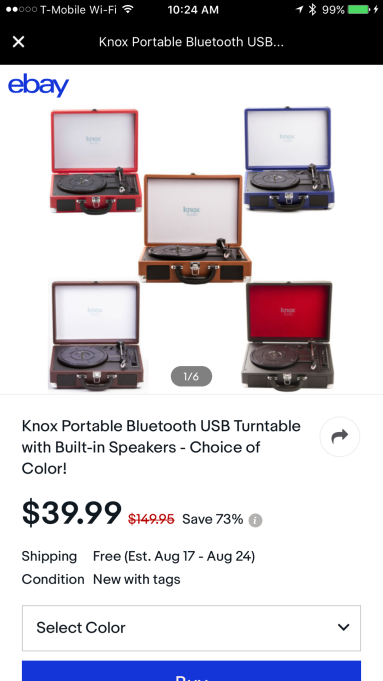 Seems like Facebook doesn't really want you to leave their app. Are you able to check eBay's best deals in Marketplace yet?