Due to a great increase in smartphone users, the Social media giant, Facebook has been focusing more on its mobile App & trying to make a complete package of App which provides browsing, interacting, Watching videos along with managing your Social profile without leaving it's App. Now, the company is testing out a new "Suggestions-based" video tab in its Android App which is reported to be only rolled out in India.
The tab suggests videos from different categories Comedy, Entertainment, LifeStyle, Animals, Sports, News & a "Suggested" option which plays a video based on your past watched videos, your interests and what's trending in that category. The section can be accessed by tapping the new video icon located between the Friends and Notifications shortcuts in the app's top navigation bar. The videos that Facebook is recommending in the new tab are a mix of content posted by people and Pages you follow, as well as clips uploaded by your friends.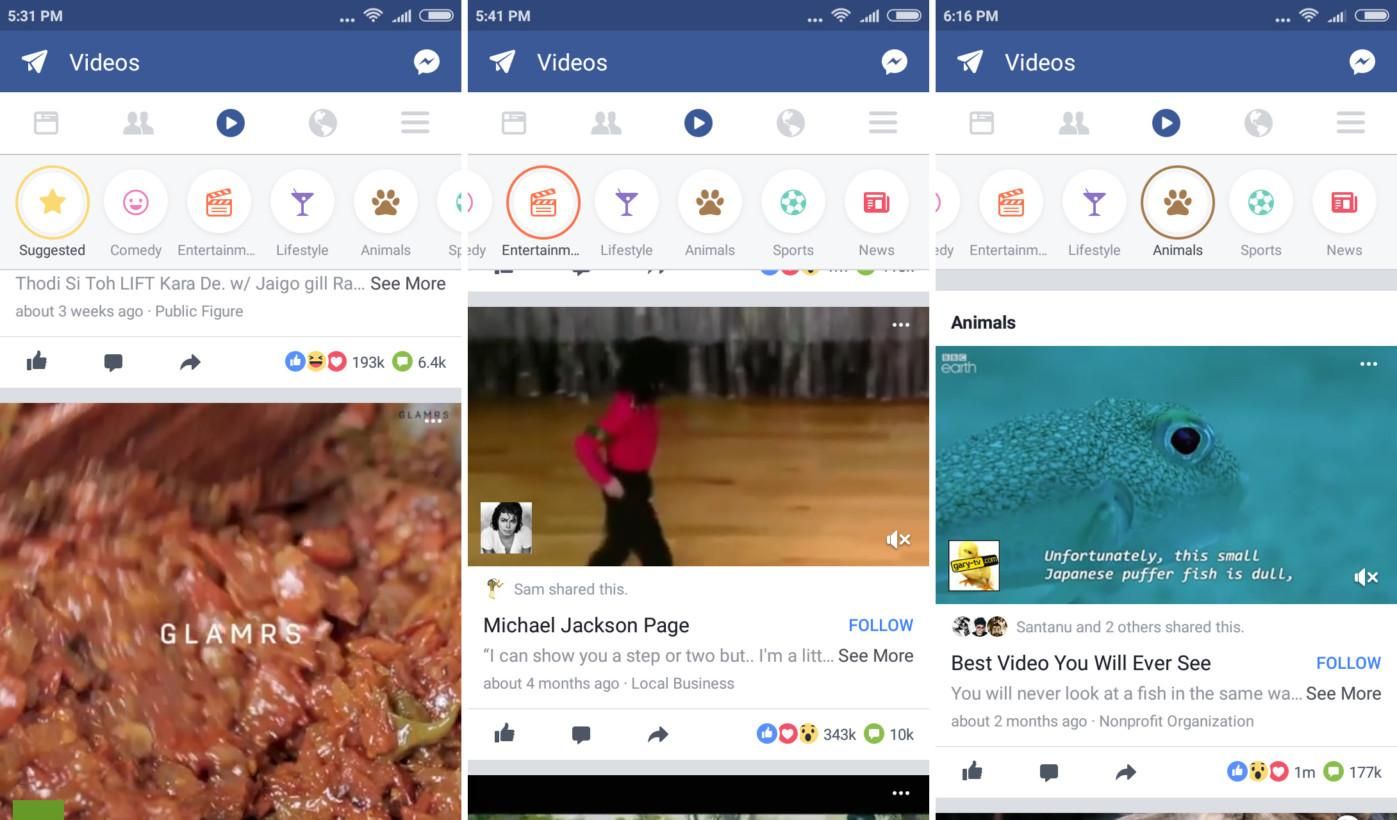 The videos aren't always the latest ones that have been uploaded to Facebook – some are as old as four months. But it looks like Facebook is following YouTube's lead and attempting to present users with clips it thinks they'll enjoy based on their browsing history and network within Facebook.
Through our tests, we found out it's a server side update & you'll only get it, if you're lucky. Also Some other Android devices I tested didn't have the Video tab at all, while one had the tab but not the categories bar. However, the new update might roll out soon to everyone.
This new update is yet another step by the Menlo Park, California-based social media giant to improvise its video offerings and compete against other video publishing websites like YouTube etc. Facebook has a lot to gain in boosting video on its apps: the company raked in just over $8 billion in revenue in Q1 2017, and the company's seen earnings grow steadily over the past year with its ad properties, including video ads.