The Social media giant, Facebook has already been working to bring new features in order enhance its Social networking platform. Facebook is trying to create a network where people don't need to visit any other site to perform any task or search anything. Now, Money transfer company TransferWise has partnered with Facebook, that allows you to send Money through the Messenger App.
The London based startup announced the free Facebook bot for money transfer. The bot integrates the two services so users can do foreign money transfers without having to leave Messenger, as well as receive exchange rate alerts for as many currencies as they need. Implementation of Chatbots are greatly increased in the previous year, due to the achievements in Artificial Intelligence (AI), which made them better in interacting with the users.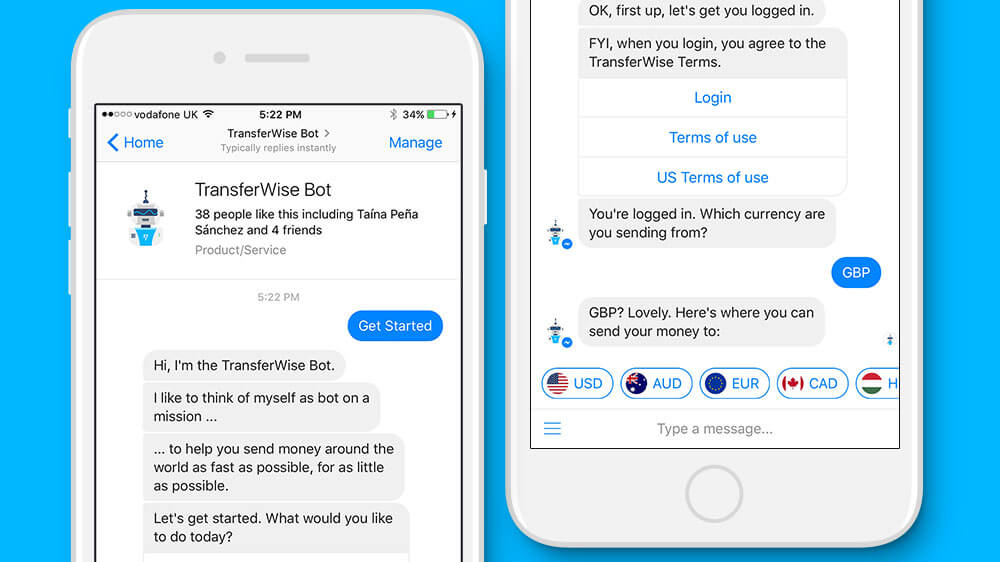 Facebook already allows its users to send money domestically in the United States via its Messenger app, but has not yet launched similar services internationally. TransferWise said its service will be the first to enable international money transfers entirely within Messenger.
Currently, you can only carry out transactions from the U.S., UK, Europe, Canada and Australia. But as per reports, TransferWise could later expand the bot to all 50 countries the service currently supports.
Setup Currency alerts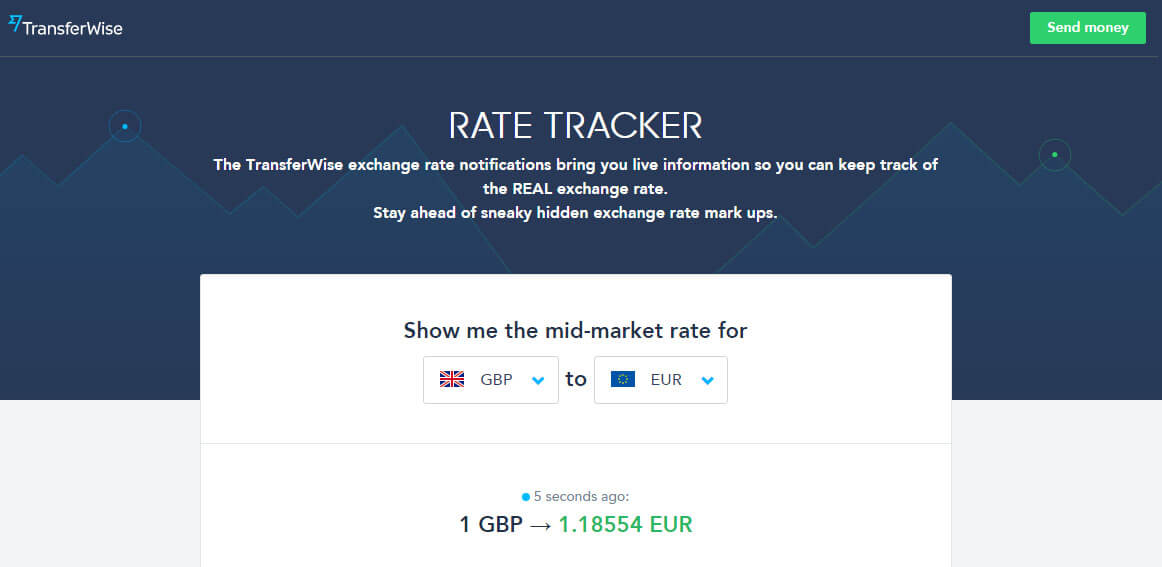 This new bot not only allows you to send money but also allows to set currency exchange rate alerts. Since we check our Facebook Messenger almost everytime, we won't miss any updates.
TransferWise was launched in 2011 by Estonian friends Taavet Hinrikus and Kristo Kaarmann out of frustration with the high fees they were being charged by banks for international money transfers. This is the only reason Facebook has integrated this bot to increase International transactions through its app with a small fee as compared to other companies like PayPal.
But are the ChatBots developed enough to understand what the users wants exactly? Any mistakes can result in huge issue. Aurelie L'Hostis, a digital banking strategy analyst at Forrester Research, said banks and payments companies should be cautious about embracing the technology too quickly.
If you are buying a pizza and don't get exactly what you ordered or the chat bot didn't understand the request, that's not such a big deal," she said. "But the stakes are too high in financial services if the bot doesn't understand the transaction well.
Facebook has made a major push to get payment services to integrate with Messenger in order to turn it into a commerce platform as well as a chat destination. It would be interesting to see, how TransferWise integrates with the Messenger App. While there are Companies like PayPal, Visa, Mastercard and American Express payment bots on Facebook Messenger, TrasnferWise promises to give customers the official mid-market exchange rate with low fees.