The world's most popular messaging app, WhatsApp, will soon introduce "Album" feature while sending multiple photos simultaneously. The Company is also working on bringing "Digital Payments" in their messaging app, similar to Facebook Messenger which allows sending money via Transferwise.
It's annoying when your images are sent unorderly while sending multiple of them on WhatsApp. So the company has come up with a very logical and simple idea. It's Album of images sent all at once.
According to WABetaInfo, if you send multiple images on a WhatsApp chat, WhatsApp will automatically create an Album of images thereby sending a single package with all your images in it. This ensures your images are sent in order and all at once. This is how the feature would look like.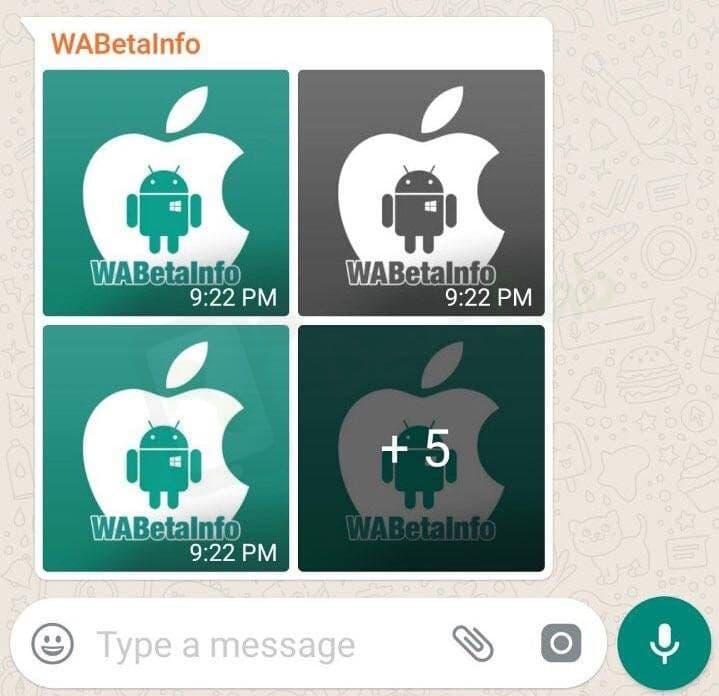 If the sources are to be believed, WhatsApp is reportedly planning to bring Digital Payments into action, pretty soon. WhatsApp's parent company Facebook has already implemented Digital Payments in its Messaging App through a Chat-bot. So, we could believe that the company would stick with the same gateway to handle the transfers.
It was also reported that the, The Facebook-owned messaging giant is hiring an executive to head digital payment efforts in the South Asian nation. While there are many many Payment options like PayPal, Payoneer, Venmo etc., the messaging service may be able to gain an advantage with it's sheer number of active users.
I'm not saying other servers are going to die tomorrow, since it's built up a solid user base. But don't be surprised if you find yourself sending a payment on WhatsApp sometime soon.
Just like every other upcoming feature, this feature is hidden inside the WhatsApp beta App too. But, WhatsApp doesn't want their users to play with the Payment services while its still in beta stage. So you won't be seeing the feature in action now. But at least we know, this feature is about to come.