WhatsApp, the Facebook-owned IM behemoth is getting a slew of new features in an upcoming update. These were found by developer Alex193A, who develops and maintains WATweaks, an application which allows a user with a rooted device to unlock the full potential of WhatsApp.
WATweaks allows a user with a rooted handset to unlock certain developer locked features that are available to the end user if they are in the BETA Testers program for the application. While many of the beta testers aren't aware of, WhatsApp includes new upcoming features in its beta versions. That's the reason some people get it, while some don't.
You can get into the BETA Tester program for WhatsApp, here. Once you are in the program, you can download the WATweaks application apkhere. Post downloading the installer package, you will have to sideload the application onto your device and give it root access to function. Once the application is installed, one can easily turn on or off any locked WhatsApp BETA features.
WATweaks is only compatible with the official application and its BETA program and will not function with any enhanced functionality apps like WhatsApp Prime or WhatsApp Plus.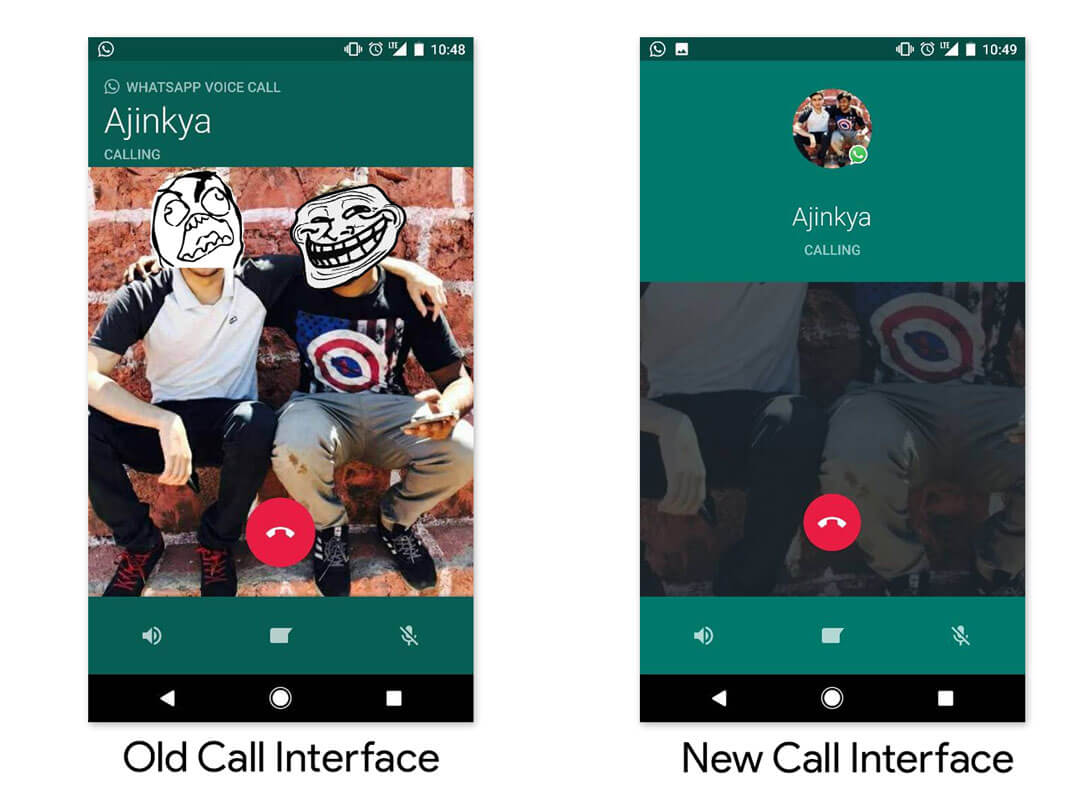 In a recent BETA update, it seems that the application is getting a redesigned material UI and several interesting features like Recall and colour call screen (images below).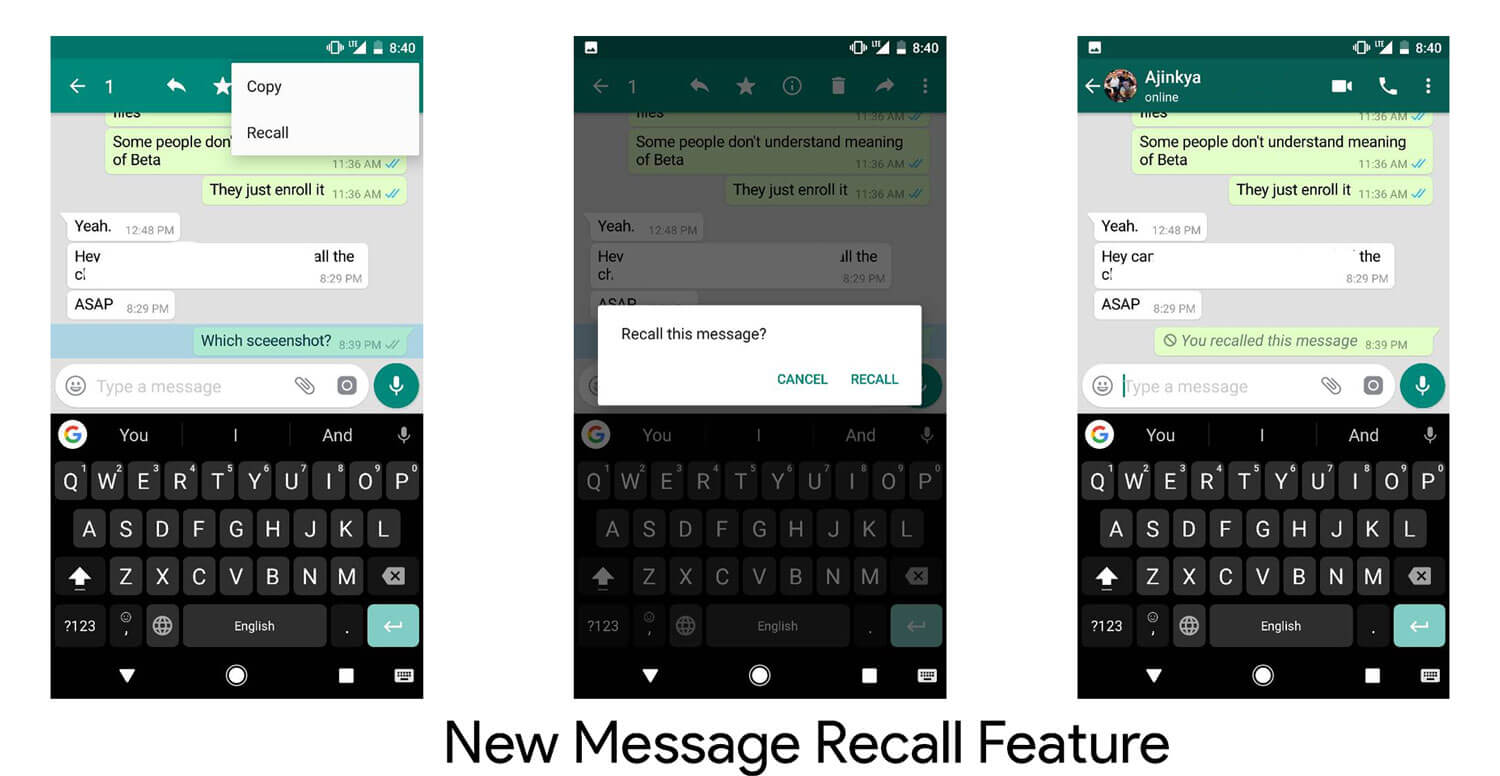 This new upcoming message recall feature allows you to withdraw a message. Once the sender "recalls" a message, the receiver will see a notification saying "The message has been recalled." It was rumored that WhatsApp was working on this feature & we will soon have it live. Although it's not server side implemented, means it isn't working fully now. But atleast you know, the most awaited feature is about to arrive.
Follow us on our social media to keep up to date with the latest in the world of Android.
Get notification about our latest updates, leaks, hacks & exciting offers in realtime!