In a new development, Andy Rubin's Essential FIH-PM1 bezel-less android smartphone might have gotten leaked in a Michelin TV advertisement. A bezel-less smartphone which bears no resemblance to any current models on the market shows up around the 0:07 second mark.
The ad in question,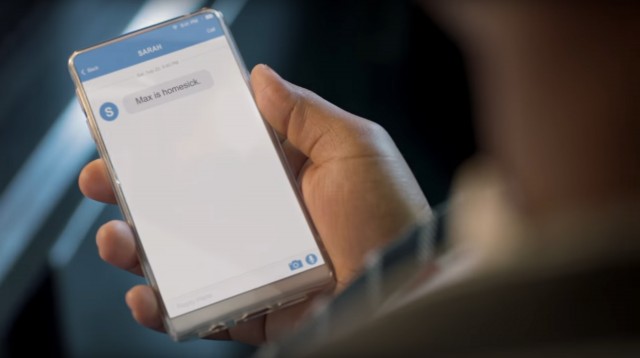 Unlike the Xiaomi Mi Mix and Sharp Aquos Crystal bezel-less smartphones on the market, the device is bereft of bezel and any features up-front. Featuring a minimalist chin with no space for any kind of front camera or home button the device epitomises the minimalist ideal that most bezel-less concepts strive for. The frame of the smartphone is rounded only at the top, quite unlike the Mi Mix or Sharp device.
This might or might not be our first glimpse of the FIH-PM1, the bezel-less smartphone teased by Andy Rubin co-founder of the Android initiative and now at the helm of Essential. Unfortunately the blink and miss nature of the device's appearance does not give us much more information to go on. What we can make out is that the device is in some form of TPU soft-cover with three cut-outs at the bottom most likely for a USB-port of some sort, a 3.5mm audio-jack and a speaker vent.
The Essential FIH-PM1 had recently been leaked online on GFXBench which did give us some idea of what we can expect from the upcoming device.
Follow us on our social media to keep up-to date with the latest in the world of Android.