We have been awaiting more information regarding the Essential smartphone since it was officially revealed on the 31st of May. During the reveal, it was stated that the device would be shipping to early buyers no later than late June. Since this never occurred and post a spate of executives departing the company, Andy Rubin, Co-founder issued a statement that the company expects to ship the smartphone "soon", this was mirrored by the company's official Twitter account. In the past week, the phone got listed on BestBuy (sans release date) and it looks like it would be heading to Amazon too.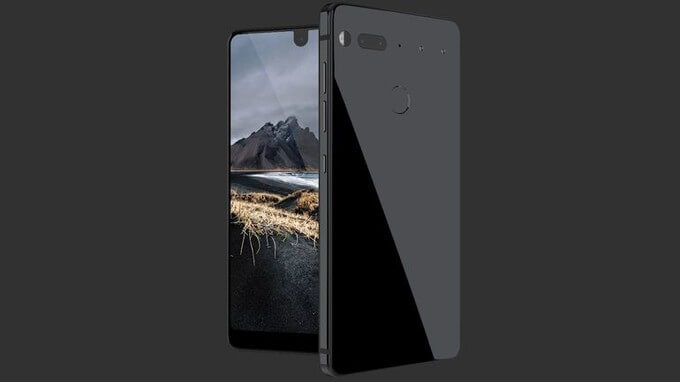 Thanks to a report in the Wall Street Journal in which the Essential talked about its backers, which include Chinese internet behemoth Tencent Holdings Ltd. and Amazon Inc.'s Alexa Fund. It is likely that Amazon and BestBuy would be its retail partners apart from Sprint which would be the only carrier offering the phone. Frustratingly though, the company did not commit to a date when the smartphone will launch. The silver-lining though was Niccolo De Masi, President, Essential Products confirmed that the company would likely announce the release date in a week's time.
Stating that mass-market appeal was something the company was not targeted in the first year, Essential expects to ship around a million smartphones through its limited distribution tie ups. Currently, the company is tied up with Telus Corp in Canada and Sprint in the US for carrier distribution and is in further talks with international carriers0. You can pick up the unlocked handset from Essential.com, BestBuy or Amazon.com for now.
This puts the smartphone in an unenviable position, with Samsung, LG, SONY and Apple expected to launch their flagship smartphones /refreshes in the coming weeks if not months. The Essential PH-1 would have to get out the gate and hit it running. Overall it seems like there might be interesting times going ahead and hopefully, we might get to see the Essential smartphone sooner than later.
Follow us on our social media to keep up to date with the latest in the world of Android.