While browsing the internet, you probably don't think about the website speed. If you have a good internet connection, you have only two conclusions about every site, either it is fast enough to load very quickly or not fast at all. Due to the new broadband companies and bandwidth becoming lot more cheaper compared to previous times, fast Internet connection is available almost everywhere.
Even if your website seems attractive to someone or specific user, but it doesn't load fast enough it funnels down to a bad user experience. That's the reason every Application demands the emerging speed to load and work smoothly in 2018. Whether you are running a regular blog on WordPress or Joomla, or you have your eCommerce store on Magento or Shopify,  If these applications aren't loading quickly, your every hard work may go in vain.
In July 2018, Google announced that website speed is now a ranking factor in every niche. It's high time to consider optimizing your Application's deliverability.
Role of Application Page Speed in 2018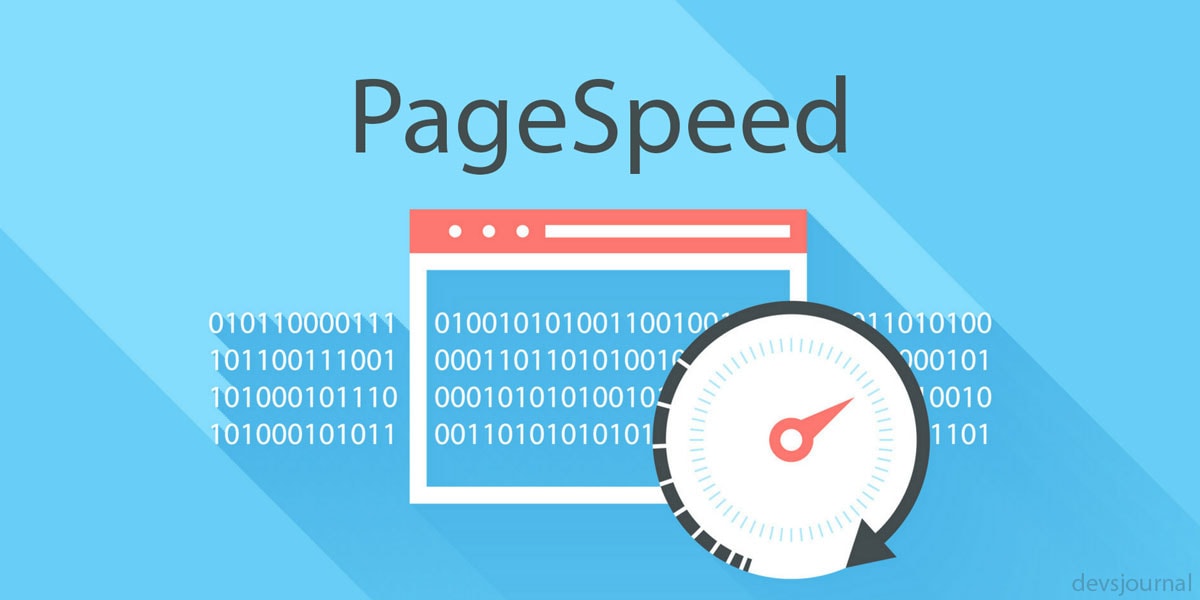 Page speed is generally the measurement of the time taken by the web page to load. In short, the faster the loading time, the quicker the page will be presented to the user.
Search engines like Google, Bing, Yahoo are committed to making the whole web faster and meeting the needs of the online searcher by giving priority to fast loading websites.
Speed, however, is something new. It's scored based on two new metrics: First Contentful Paint (FCP), which measures how long it takes a user to see the first visual response from a page, and DOM Content Loaded (DCL), which measures the time it takes an HTML document to be loaded and parsed.
Why Should You Care for Page Speed?
Does it matter whether the website takes 5 seconds to load or 10 seconds to load? There's hardly any difference, right? The answer is "There's a HUGE difference!" According to a recent study, 53% of mobile users abandon sites that take longer than 3 seconds to load. Comparing faster sites (5 seconds) to slower ones (19 seconds), the faster sites had average session lengths that were 70% longer and bounce rates that were 35% lower.
If you're not working on your Application's speed, you're missing out on below factors:
1. User experience
Today, where the total focus is on client and user-experience, it's necessary that your prospect and clients find it easy to business with your brand. If your website is slow to load or browse through, it creates an assumption that your products and services may also be the same.
2. Lead generation/conversion
If your website is loading more than 3 seconds for desktop or mobile users, they will leave your site before making a conversion action. Who will love to fill a form which is taking forever to load a page? I'm sure you won't.
3. SEO and keywords rankings
If Google or other search engines are talking about page speeds, then its sure that it matters. If the website loads slow and users are not staying around to wait for the load time, Why would any search engine (Google) continue to show that website in search results? Search engines keep a track of user sessions to know how engaging the web page was!
4. Brand reputation and credibility
The difference between a 2 second or 3 second load time can probably cost you around 40% of your website visitors. It will be critical if it is the first time for any user to encounter with your brand and company, If they bounce back from your website because it loads too slow, maybe they won't come back again.
Most of the people want to find answers on the web as fast as possible; it shows that people care about the speed of the page.
Around 47% of web users expect a web page to load in 2 seconds.

Even 53% of the users will wimp out a website which takes more than 3 seconds to load.

Even a 1-second delay in page response can result around 7% of the reduction in conversions and traffic of the website.

Mobile sites that loaded in 5 seconds earned almost double the revenue of sites that took 19 seconds to load.
How to make your website load faster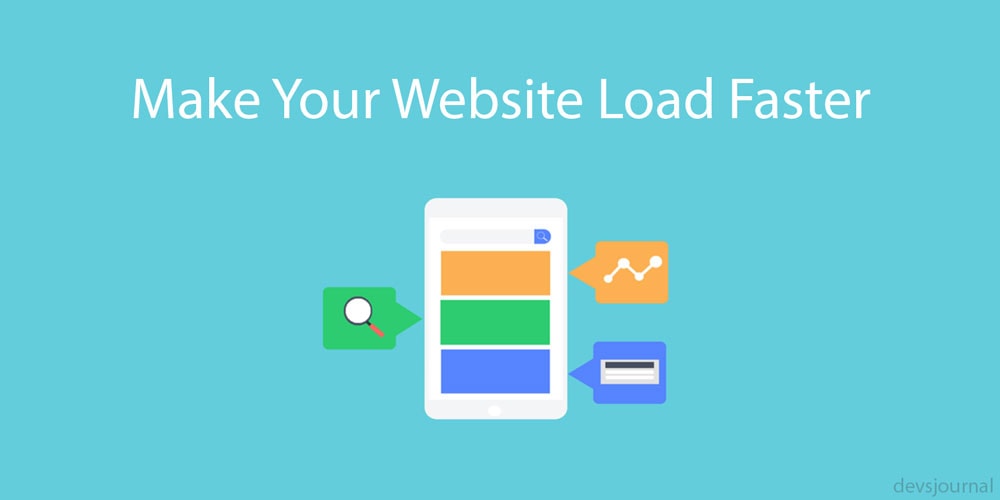 Depending on your site design and development, there are lots of things you can do to improve the page speed of your website. It is not a full list, but preferably a set of best methods for creating sites that will perform optimally.
1. Right Hosting: The hosting of your website can have a significant impact on the page speed. The excellent hosting can improve the loading time of the site by up to 34%.
2. Browser Caching: Web developers usually turn to the browser caching to improve the load time of the site. It helps to reduce the time back and forth between the servers which help to increase the load time. Most of the hosting providers offer browser caching on the server level.
3. Compressed Images: If your images are not compressed and optimized, then it can increase your page load time. You should make sure that pictures used on your website must be of the smallest size without degrading the quality of the image.
4. Remove Unnecessary Code: You have to work with an experienced web developer to make sure that all extraneous code can be removed or minimized at the back-end of the website
5. Lazy loading: It allows all the elements which are visible to load and stop loading the element further down on the website from loading until they become visible. Objects on the website may not appear until users browse that section on the site.
6. AMP: Accelerated Mobile pages are ideals for brands and companies who have the large portion of mobile traffic. Even Google gives importance to the AMP pages of the website. If your site has more than 60-70%  mobile traffic, you should consider implementing the AMP pages in your site..
What is VPS?
VPS stands for Virtual Private Server. VPS web hosting is one of the latest forms of web hosting that has recently gained the popularity in the market.
Virtual means it is not physically present in front of you and is located someplace at some data center where you can't visit or take a look at your server. VPS is something which is partitioned so that it has its own Operating system, Disk space, and Bandwidth. It means that a physical server that is in Data center is used for VPS Hosting.  
The server is distributed into multiple spaces that creates its own virtual server. The person holding the account of a virtual server can only see his virtual environment. He can use it as his dedicated server and can reboot the server.
Spaces created in the server acts like a dedicated server, but in reality, it is a part of one physical server. As it works like a dedicated server, it is a good solution for sites which may need a dedicated server in the future but not ready for it. VPS hosting is a good link between shared hosting and dedicated hosting.
Why use VPS?
The most obvious and widespread use of hosting needed for running a website. VPS (Virtual private server) provides more resources to your site. In comparison with shared hosting, VPS offers more CPU, RAM, Storage, Bandwidth and many other services. It gives you full control over the virtual server, and you can install and remove software according to your needs. It makes your site more responsive and loads extremely fast.
Hostinger has one of the best hosting service. They are offering extremely reasonable web hosting services to their clients at a low cost with excellent facilities. If you are merely beginning to build your first website or already have several sites, Hostinger reasonably-priced website hosting will fit in your pockets. Hostinger services include good speed, dedicated live chat services, and unlimited resources with the plans.
Hostinger provides the best and affordable VPS Hosting Services. You will get the VPS hosting at the price of Shared hosting from Hostinger, and you will have your cloud server and no need to share the web hosting with anyone.  Hostinger main motive is to give top class services at meager and budget-friendly cost.
Hostinger VPS hosting is powered by advanced technologies of the cloud. This is the reason Hostinger never oversell their virtual server so that all the websites will run smoothly without any interruptions on amazingly high speed.
Conclusion
We can't emphasize more on keeping your applications balanced between Interface and speed. A slow loading website can lead to a compelling drop in the number of visitors who stick around, and it will negatively affect your company's overall growth.