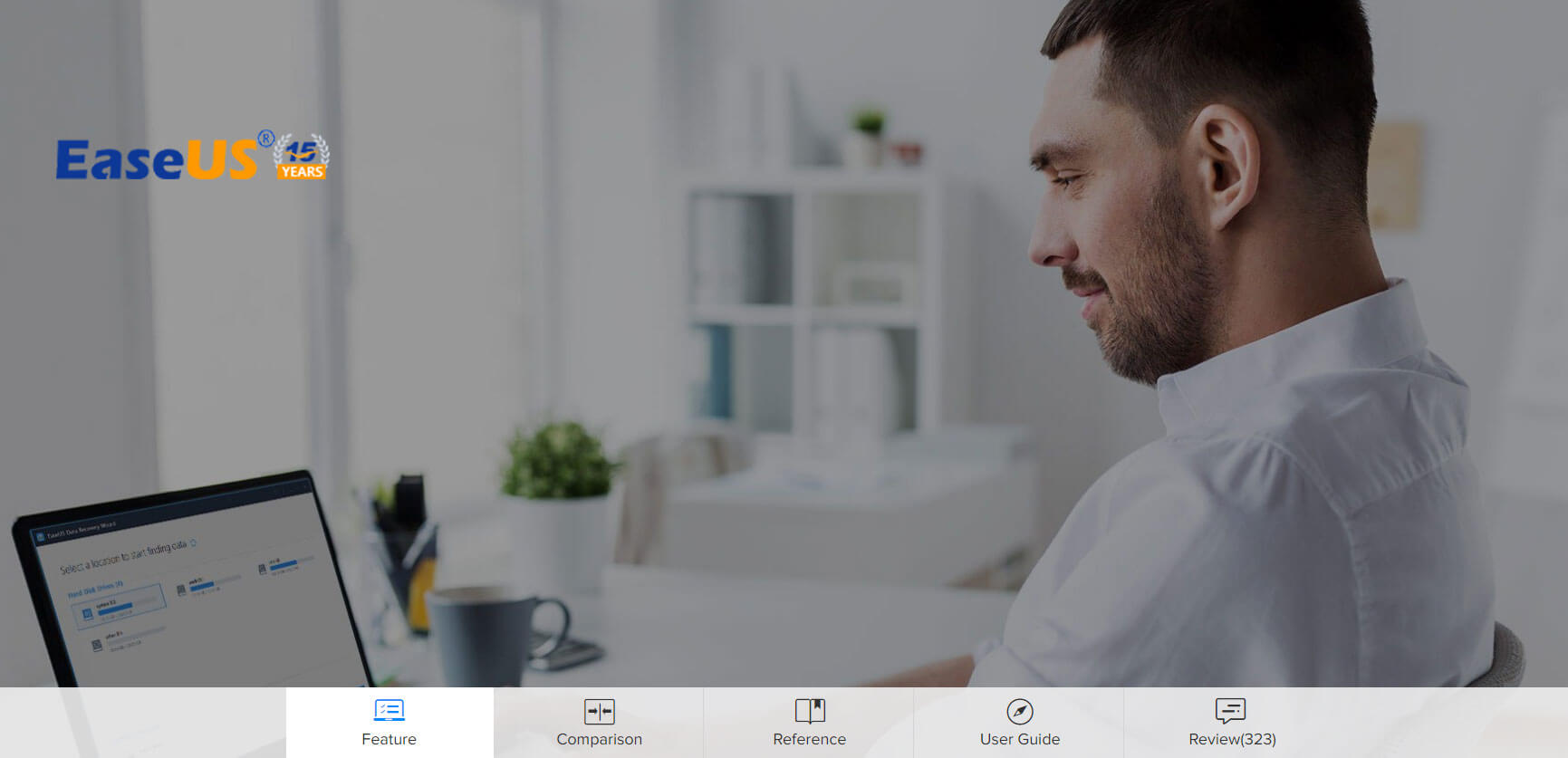 As technology is evolving at rocket's speed, it is weighing more to the convenience and overcoming the limitations which were never attainable before.
An unexpected data loss can put you in grief for all the obvious reasons. But now with the availability of the data recovery software, gone are the days where you were left with no options if you had accidentally deleted your important files or it has erased by some malicious programs.
Among all the popular names, EaseUS Data Recovery Wizard is the one reliable option that can help you recover your important data in 3 easy and simple steps. The use of this software helps you avoid making that subsequent call to the expert for the help who would charge you a good amount
And that's not all; it has a lot more to it. For knowing more follow me, since here in this article, I am going to do an in-depth review of EaseUS Data Recovery Wizard Free that will help you understand the flaws and advantages of the software very much.
EaseUS Data Recovery Wizard Free – An overview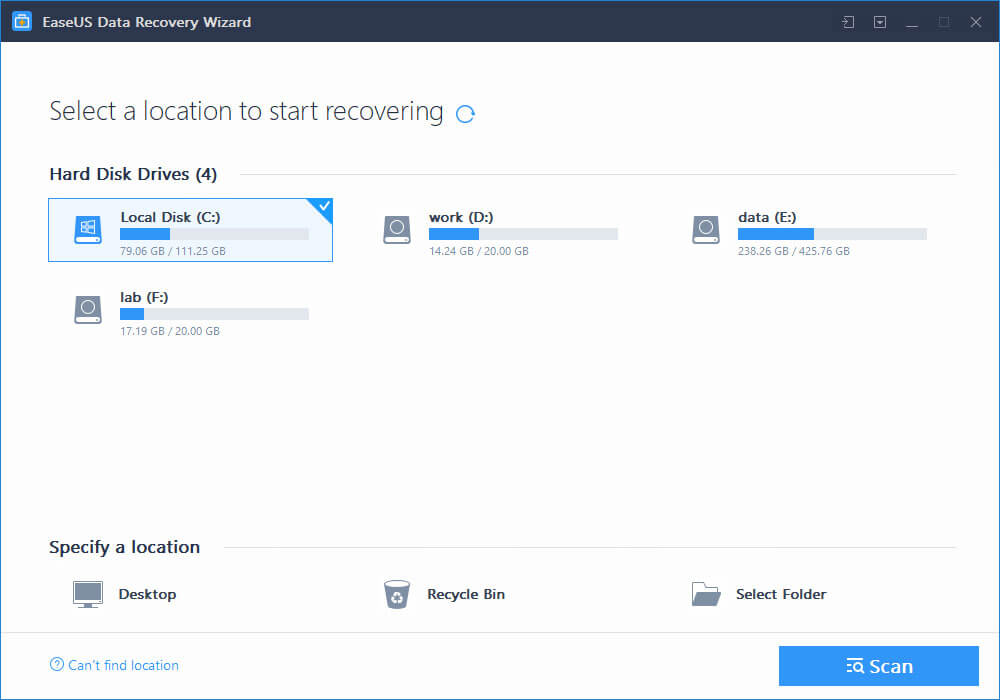 As the name implies, making use of this data restoring software is laughably easy. It is free-to-download EaseUS data recovery edition which helps in recovering deleted, formatted or lost data from your PC, hard drive, USB drives, memory cards, and other storage devices. And is available for Windows PC supporting Windows 10, 8, 7, Vista, and XP, Windows Server 2012, 2008, and 2003.
The user interface pretty much resembles the Windows Explorer, and as per expert roundups, it has been listed as one of the best data recovery software utility for its flawless user experience. It is also comprised of advanced functions such as recovering data from servers and RAID storage.
Data Recovery Wizard Free only lets you recover a total of 500 MB of data, that can be extendable up to a maximum of 2 GB but only if you post about the software on Facebook or Twitter by clicking on the share button. However, upgrading to the pro version would overcome the data restoring limitation along with enabling more features.
Below are the main factors in which the review is categorized.
Also Read: How to Recover deleted data from iOS & iCloud
Key Features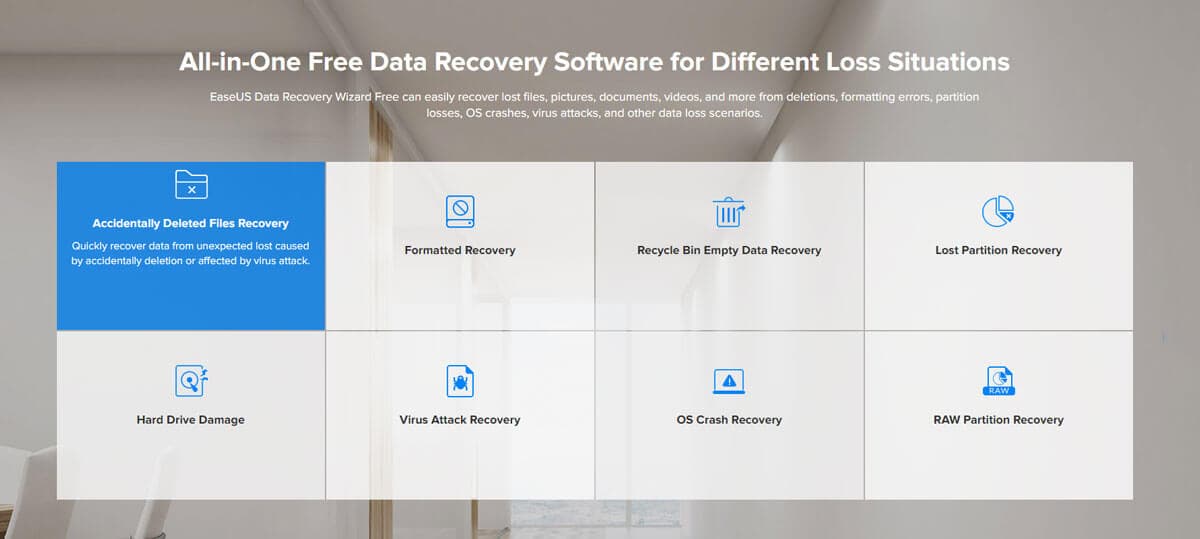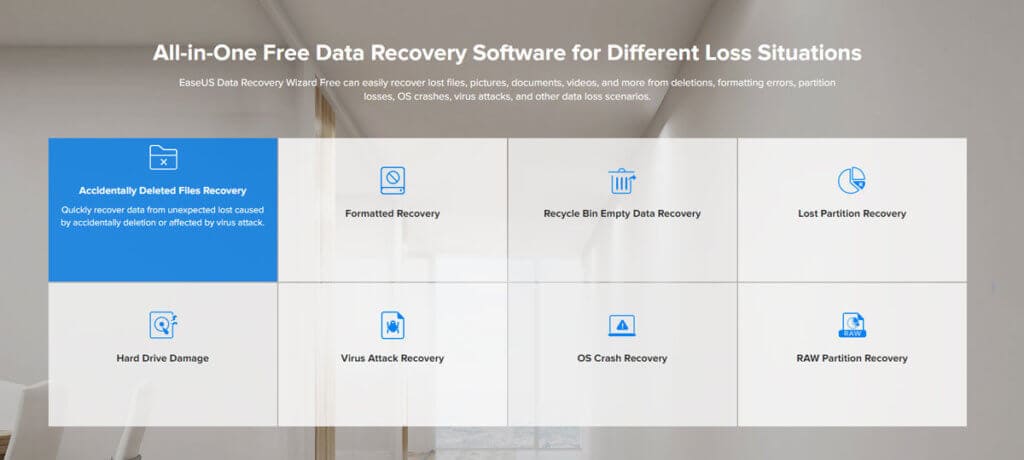 While examing it, the unique selling points of the software I found to be absolute best that altogether makes it stand out from its alternatives is the recovering of the data from a number of data loss situations. You can restore almost every type of file type, and according to publisher description, it covers 1000 types.
Retrieving deleted and hidden files to restoring data from the lost or raw partition, this is a go-to tool when stuck around undeleting data from the system.
If you upgrade the tool to Pro+WinPE edition (paid), for that even getting your crucial data back from a crashed Windows operating system has been made easier. EaseUS Data Recovery Wizard Pro has incorporated a function that provides a downloadable WinPE bootable media that enables the crashed system to get started for data recovery.
Recovery Process
The recovery process is quite simple and easily understandable for anyone. Firstly, download the tool from its official website and install it.
Note: Do not install the software on the same drive from where you are intended to recover the data since it may possibly overwrite data and render it unrecoverable.
Next, you can scan Windows libraries, a specific partition, or an external drive, which depends on the type of data loss scenario you are dealing with.
For the non-mounting or deleted partition, recovery wizard would display the details needed. Although you can't run a full hard disk scan; thus, you will be required to choose a partition you want to check for mainly. This would rather save your time as well.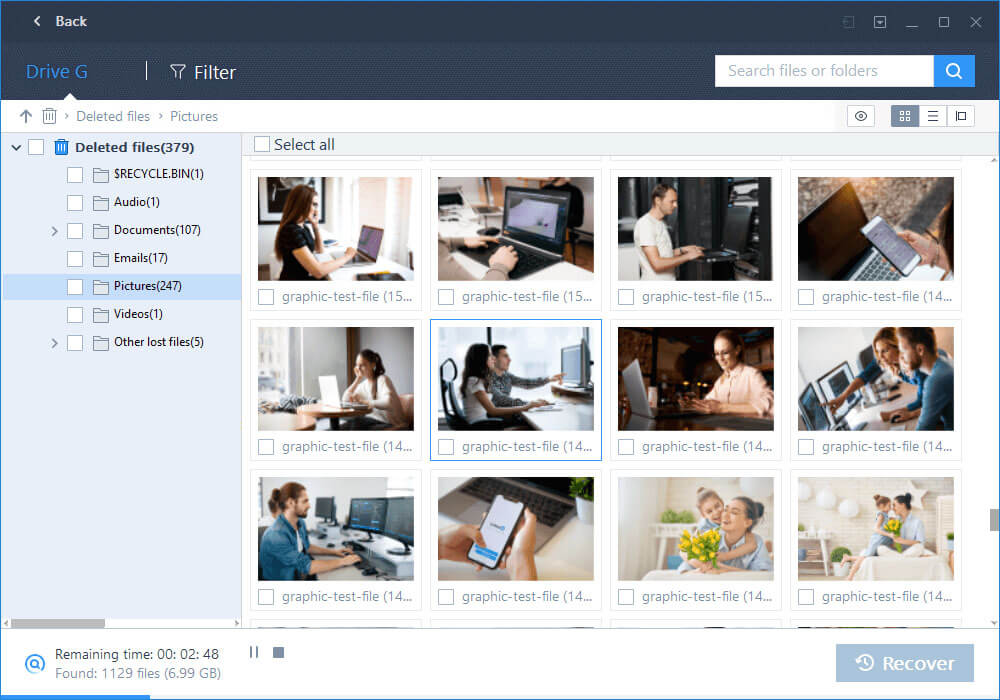 It has 2 scanning modes available. You can either go for the Quick scan that employs a basic algorithm for the deleted or lost files/ folder and is efficiently fast enough or selects Deep scan that test sector by sector and is time-consuming.
Now, just sit back until the scan gets completed; for this, you can check the progress bar that will show the time remaining for the completion. Moreover, you can also browse and preview files while the scanning process lasts that would let you trash out the unnecessary recovery.
And once it finished, you can look up for the files by addressing it via file tree, file category or using the search option. In most cases, the search option comes handy because it allows you to search for a specific by browsing file type extension.
The self-deleted content could be found in the "Recycle Bin" folder. While the data that got technically erased by other programs, or any other means can be viewed at the folder named as "More lost files (RAW)." Lastly, tap on the "Recover" option and choose a separate partition or drive as a recovery location, and that's all it requires to restore the lost data.
Is EaseUS safe to use?
Being security-conscious is the high-end demand of the time. Granting access to the untrusted software to the computer system make the firewall prone to the data breach. But this is not the case with the EaseUS since uses 256-bit SSL standard which helps in the encryption of your data.
So now you better know whether or not the data recovery software is a reliable choice. The tool also has its fair share of cons you can see below.
Cons of EaseUS
Deep scan is slow
It only does partition recovery and can't scan your full hard drive
The free version only recovers 2 GB of data
Final verdict
By using EaseUS Data Recovery Wizard Free and reviewing it thoroughly, I can say it's a pretty good choice. While it has a few drawbacks that are quite acceptable as per me since it's a free edition. Although, you can overcome the data limitation and unlock more advanced functions by upgradation.
Let me know what you think about this software.