Update: Turns out our doubts were true. OnePlus has confirmed that this is not a genuine invite. For now, the OnePlus 5T is just a figment of our imagination.
We had been seriously sceptic of the rumours and pics regarding the OnePlus 5T floating around online. The info was just from tipsters around the Web and not a single word from OnePlus was being heard. But this ought to extinguish the smoke. Now, we have official confirmation that the OnePlus 5T is happening for sure. And it is happening in just two weeks.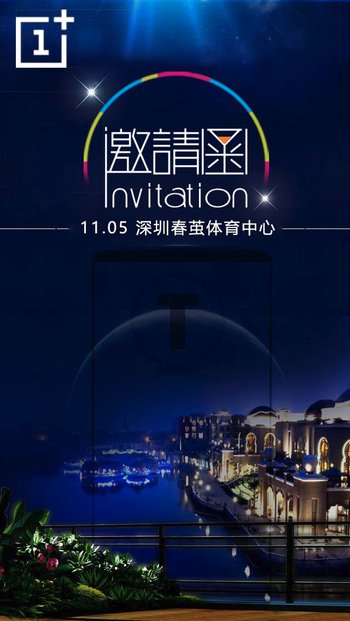 Consequently, invites for the OnePlus 5T have started reaching attendees in China and the date is set for November 5. Moreover, it wouldn't take Einstein's skills to understand this is indeed a OnePlus 5T event. There's clearly a "T" in the centre of the teaser. There's also a phone with minimal bezels. Astonishingly, there's only a top bezel with no bottom bezel in sight. We know that if anything, the OnePlus 5T' mainstay will be a bezel-less display. Apart from that, there won't be any hardware difference from the OnePlus 5. But we're ready for any surprises.
Earlier reports of the OnePlus 5 going out of stock fanned rumours to OnePlus 5T flames. Now, let's see what the phone will look like. We do have a hunch that it might resemble the Oppo F5 in the bezel-less design.
Let us know what you think it will look like in the comments below. Subscribe to our social channels to stay updated with the latest breaking info we bring regularly.