Online web surfing despite being most productive has some maladies attached to it. Chief of which I consider is Ad pop ups and auto-playing videos. web travelers might have come across many home pages that shove a video down viewers throats which ever way they can. In a move which will likely appease those plagued by this ailment, Google is working on a feature to mute such videos. However, it is worth noting that the feature is under works and not available to the general populace. The feature when live will arrive on Chrome browser.
A post on Google + by Francois Beaufort (Chromium Chief) enlightened us to the new development.
The Chrome team is currently experimenting with a setting to mute/unmute a website directly from the Page Info bubble.
This will give you more control about which website is allowed to throw sound at you automatically.
When the feature is functional, domains will remain auto-muted once set as such until turned on. The toggle will be located in the page info icon. It appears first thing in the domain address bar of the browser. There are other settings in there already like Flash, JavaScript, notifications and so on.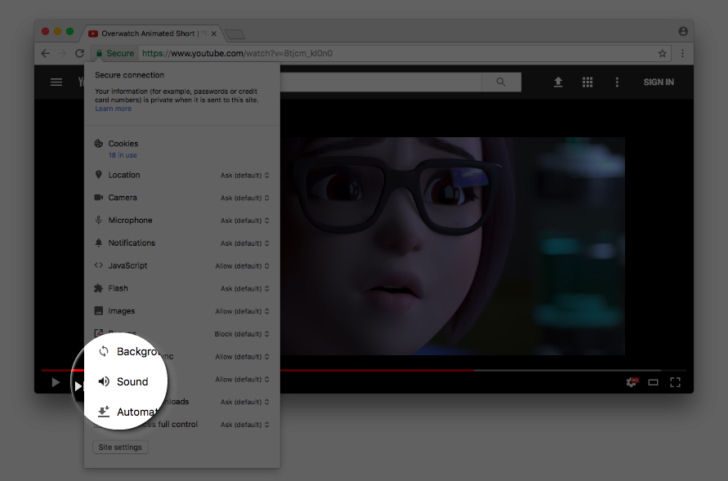 If curiosity gets the better of you, then you can try the feature in the experimental Canary build of Chrome where it is working. You'll have to run it with –enablefeatures=SoundContentSetting switch as it is off by default.
The new toggle might take weeks even months to arrive though, according to Beaufort. We've been waiting for such a feature for long. We hope it arrives soon.
Get notification about our latest updates, leaks, hacks & exciting offers in realtime!