Yeah, you heard it right! Mesuit (An E-commerce Startup) has launched this smart iPhone case in India. The case comes with many add on functionalities like Dual Sim, Additional storage, and Extended battery. Initially, the Case was launched back in July last year by Chinese company Jijia Mesuit, and now it is available in India through Yehra.com. Apart from the add-ons, its support for Android OS is an interesting thing to look in this case.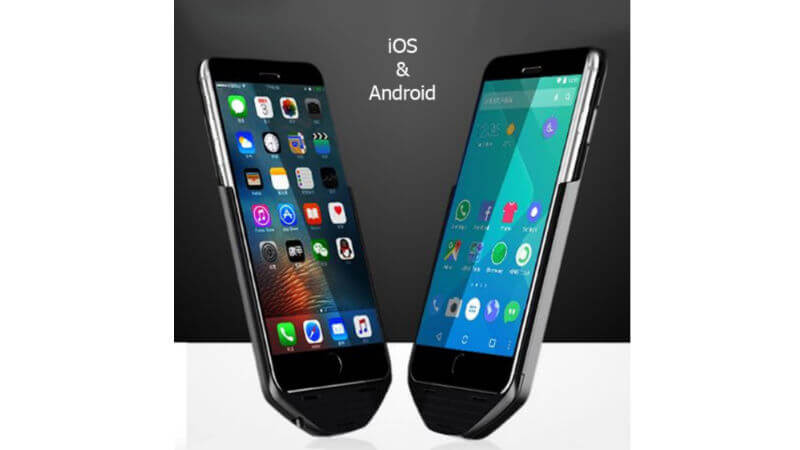 The rugged smart case measures 160.5 x 70 x 5.5mm. It has a textured back and a V-shaped bump at the bottom, making your iPhone a bit uneasy to hold. But this way you are getting more storage, extended battery life, extra SIM card slot, and also an ability to use Android apps on your iPhone. It gets connected with iPhone through the Lightning Port, and Users have to Download Mesuit app from Apple store to take full control over the case and access its features mentioned above.
Specs, Availability, and Price:
The case comes with a 1700mAh inbuilt battery which can give you an extra seven hours of battery life. It also has 16GB of inbuilt storage to store media. The case actually has an independent modem and SIM-card slot, and it runs onMesuit 1.0basedAndroid OS that comes with an Apus Launcher. Users can also use the Android interface on the iPhone to access Google Play Services and can download the Android apps. Additionally, Mesuit OS lets you use two Facebook, WhatsApp, and Instagram accounts as well. We are really sorry for iPhone 5s users, as the case is only available for iPhone 6 and iPhone 6s users in India. Users can order the case from Yehra.com for a price of Rs. 9,990.