The lonely LG flagship G6 has just been reportedly receiving a new update. The update tipping the scales at 770 MB is actually rolling out in Canada. However, it is specific to Canadian carrier Telus. The update's changelog doesn't show anything to compensate for that hefty 770 MB. It merely mentions "Phone usability and functionality has been further improved". LG is also working on the LG G6 Oreo update and if history is any pointer, it should be in advanced stages.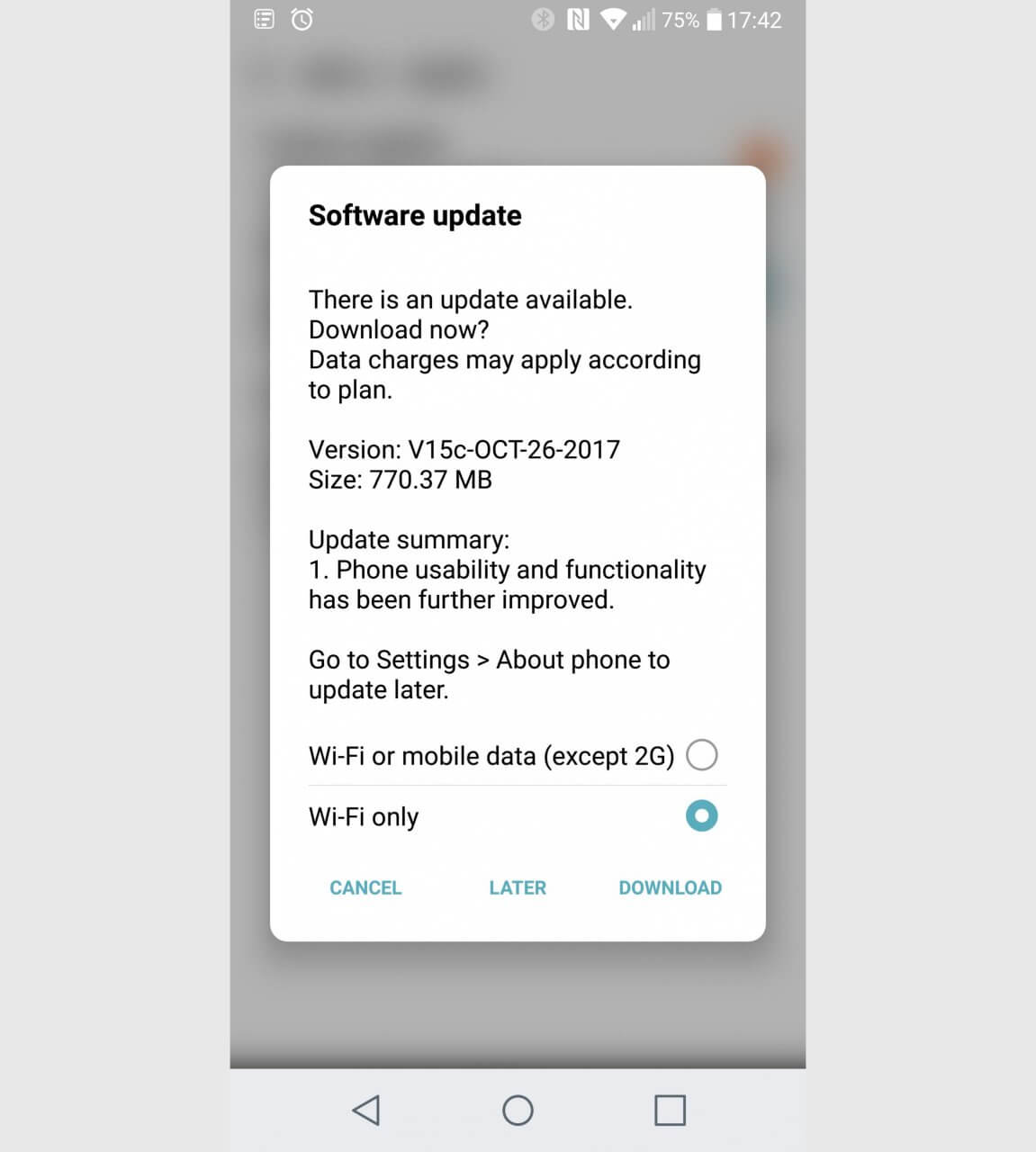 If you are a Telus customer in Canada, you might see a firmware V15c-OCT-26-2017 drop on your LG G6. Furthermore, this update seems to be for all variants for the LG G6(H873). Users can manually check the update as well if they don't see the OTA notification in some days.
User's who have installed this update say it contains the October Security patch which also means that the Blueborne bug will also have been patched. The OTA update comes as LG prepares to push Oreo to its bezel-less flagship. Recently, an LG G6 was spotted on GeekBench with Oreo and this big update might be pre-release preparation.
Other major OEMs like Essential, Samsung, Nokia, OnePlus are all in the run to deliver Oreo likely by December or early next year. Elsewhere, HTC already hopped on to Oreo at least with the U11 yesterday with a stable release for Taiwan.