The Google Pixel handsets were quite a surprise when they were unveiled last year. But after superseding the Nexus line, the follow on Pixel 2 and its elder sibling the Pixel XL 2 have become some of the most anticipated releases of this year. Codenamed Walleye, Muskie and Taimen, the Muskie was dropped in favour of Taimen. While leaked renders of the Taimen show that the Pixel XL 2 successor will come with much slimmer side bezels and chin and forehead new Pixel 2 images show that it will still have quite a top and bottom bezel.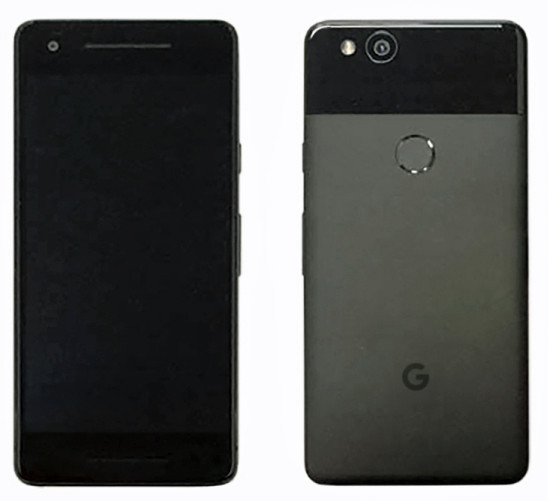 These latest images were leaked courtesy a Venture Beat article. Interestingly the Pixel 2 does not feature a dual camera arrangement just like the Pixel XL 2. This is certainly against the industry-wide trend of dual cameras, making the Pixel 2 line-up, alongside current SONY and HTC flagships without such a setup.
Google seems to have partnered with HTC to manufacture the Pixel 2 although the larger Pixel XL 2 will be manufactured by LG. This might also explain why the latter is coming with a taller display since LG has the wherewithal and prior experience of manufacturing such devices. All is not gloom and doom though since the leaked images show us a stereo speaker arrangement up front on the Pixel 2, something that HTC has plenty of hands on experience with its BoomSound brand. Apart from this the Pixel 2 is also likely to feature squeezable sides, much like the HTC U11.
Read More: Google Pixel 2 and Pixel XL 2 renders leaked
One thing that the VentureBeat article did confirm was that the upcoming Pixel devices will be doing away with the 3.5mm audio-jack. This is following the footsteps of established brands like Motorola, Apple, HTC itself and Xiaomi gradually phasing out the same on their flagships too.
Follow us on our social media to keep up to date with the latest in the world of Android.