Blackberry is all set to launch its new smartphone at the MWC, 2017 but today, accidentally (now pulled out), Blackberry made the website for its next smartphone Blackberry 'KeyOne', live. The Blackberry Mercury or KeyOne is also claimed as a BlackBerry with largest battery till date.
BlackBerry Mercury was leaked earlier many times from different sources. The company has already announced their presence at MWC 2017 where the Blackberry Mercury will be unveiled. BlackBerry has already sold it's manufacturing and sale righs of smartphones to TCL Ltd. The BackBerry is busy with their Mercury (Now listed as KeyOne) smartphone. It is a keyboard based phone with touchscreen as well. The Blackberry Mercury or KeyOne comes with a design inspired from Blackberry Passport.
1. Blackberry KeyOne(Mercury)
Blackberry KeyOne(Mercury)
2. Blackberry KeyOne(Mercury)
Blackberry KeyOne(Mercury)
The website reveals all the details about the upcoming smartphone in a series of photos attached below. Some of the major highlights of the phone are listed below:
4.5″ Display: 1620 x 1080 IPS LCD (433 PPI)
Qualcomm Snapdragon 625 Octa-Core 2.0 GHz w/ 64-bit Adreno 506 GPU
3GB of RAM
32GB of internal storage with microSD card slot
12MP main camera with dual tone dual LED flash and Sony IMX378 Sensor. 4K video support
8MP front camera with soft flash
Android 7.1 Nougat
3505 mAh battery with Qualcomm Quick Charge 3.0
Details on pricing and availability haven't surfaced yet, but we'll keep you updated as Blackberry's event of MWC 2017 is just hours away. Stay tuned!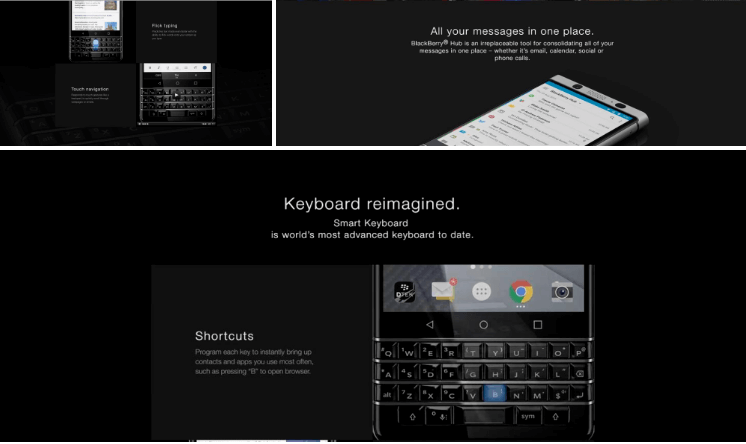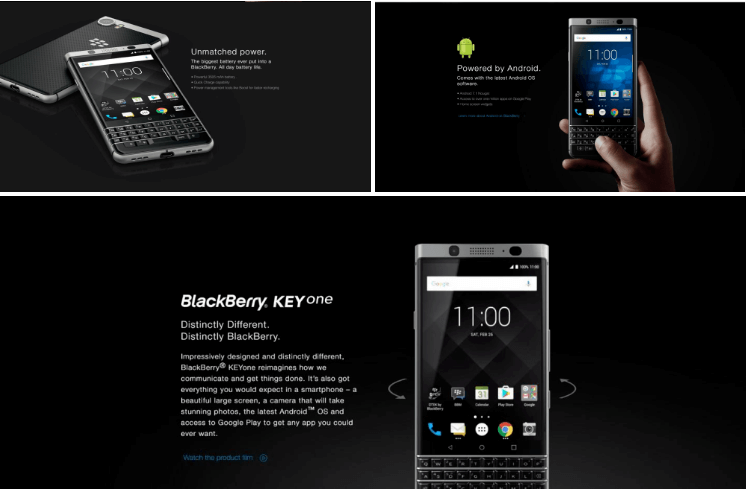 The BlackBerry KeyOne or Mercury will be unveiled at the TCL's MWC event which is starting from 26th February. Pricing and availability information will be disclosed during the MWC event.
The Blackberry KeyOne is a gift from company to it's true fans who were waiting for a Blackberry smartphone with keypad. BlackBerry was a legendary phone maker when it comes to phones with QWERTY keypads which is the main talking point of Blackberry KeyOne. Other interesting feature of Blackberry KeyOne is Android OS which is already being used from Blackberry in fe other phones.