Samsung has been teasing us with the Samsung Galaxy S8 Active for some time. The ruggedized variant of the company's flagship Galaxy S8 would not only come with an IP68 ingress protection rating but also an MIL-STD-810G rating. Samsung has touted the S8 Active to be the "toughest Galaxy smartphone yet." Recently AT&T confirmed that it would start taking pre-orders for the device from today, here.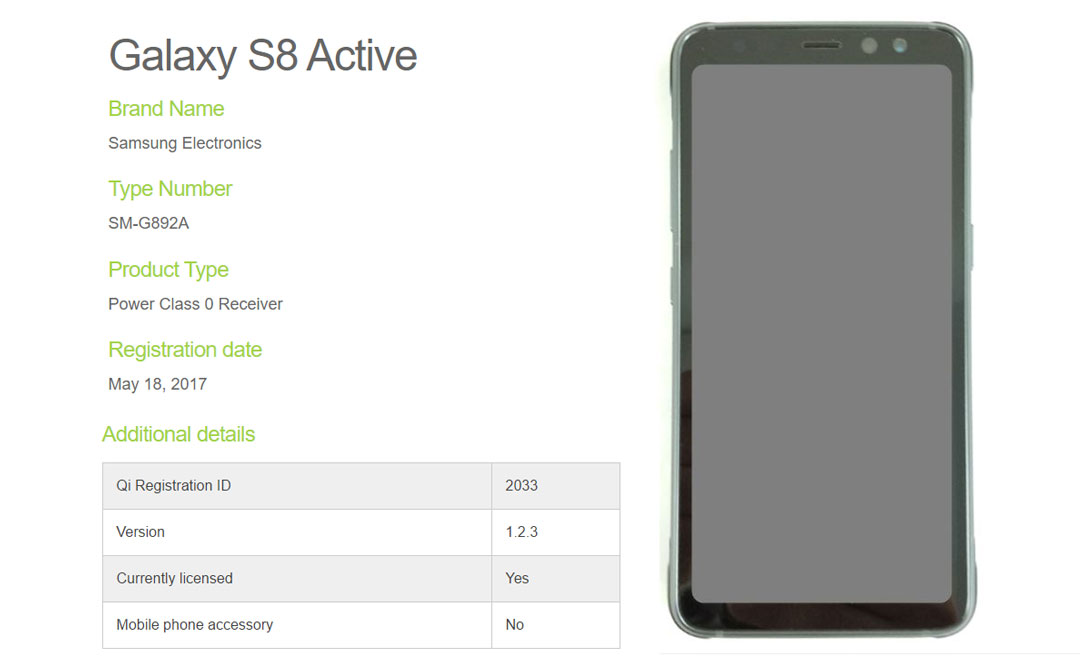 The reason why Samsung is so confident about the device's ruggedness is because of the metal frame and bumper around the chassis for protection from accidental drops. To further improve this, just like the previous Active handsets, a rough, grippy texture has been provided on the back for a good hold. As stated the device not only has the pre-requisite IP ingress rating but also military-grade durability certification(s) which state it is shatter and shock resistant.
To further enhance the device's ruggedness, the Galaxy S8 Active comes with a standard 5.8-inch Super AMOLED panel based display with the same 18.5:9 "tall" aspect ratio display. The reason the "Infinity Display" is out is because of its susceptibility to shatter when dropped. What remains same though is the Qualcomm Snapdragon 835 SoC coupled with 4GB of RAM and 64GB of internal memory which is expandable via microSD card. The cameras also remain the same as on the Samsung Galaxy S8 /S8+. One of the few points where the S8 Active excels over its standard flagship brethren is in the battery department having a 4000mAh non-removable battery unit.
Read More: Samsung Galaxy Note8 specifications leaked
Customers can pre-order the handset in Meteor Grey and Titanium Gold finish and would be available in-store from August 11. The handset can be picked up alongside AT&T's Next Play for $28.34 (~Rs 1,800) per month for 30 months. Apart from this Samsung also revealed that the handset is limited AT&T exclusive and we might see the phone on other carriers later if not sooner.
Follow us on our social media to keep up to date with the latest in the world of Android.