If you recall, couple days earlier we had reported that ASUS had planned a reveal event in Pasay, the Philippines on the 19th August. Although there was not much information apart from this, it was speculated that the company was going to unveil its latest ZenFone 4 lineup for this year at the event. Today, the company has officially updated on their site that a launch event will take place in Taipei District, Taiwan on the 17th of August.
The official site is now open for registrations for the event, fans or enthusiasts interested in attending the event can register commencing from the 3rd of August to the 6th. The event will commence at 1430 Hours Taiwan Time (1200 Hours IST) on the 17th.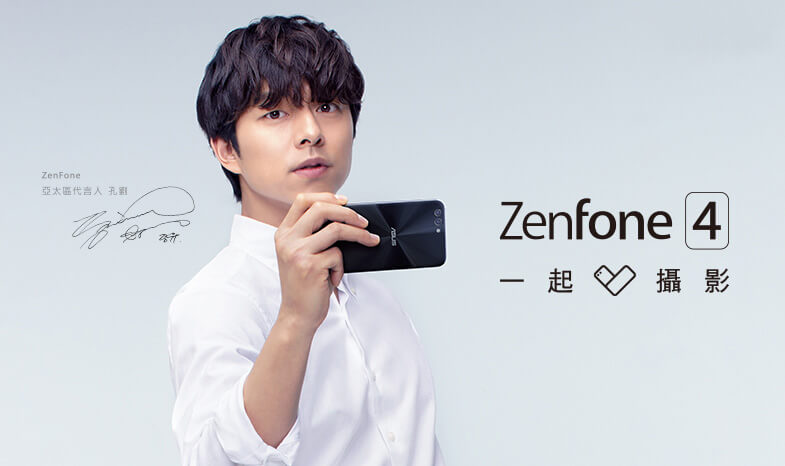 The press release comes with an image of South Korean actor Gong Yoo who is the ZenFone brand ambassador for the APAC (Asia-Pacific) region. In the image, he is shown holding a smartphone which is most likely the ZenFone 4. Sporting dual cameras with rounded corners, it is not sure which exact model of the ZenFone he is posing with.
We are expecting four information regarding all the rumoured ZenFone 4 variants although there have been no details on that end from ASUS. The top of the line in these is the ZenFone 4 Pro which will come with Qualcomm's latest Snapdragon 660 and 630 SoC at their heart. The ZenFone 4 Selfie is a selfie-centric handset from the company and the already revealed ZenFone 4 Max is likely bringing the rear guard equipped with an ageing Snapdragon 430 SoC.
The ZenFone 4V might or might not be a Verizon exclusive variant for the US market and as such the company plans to hold a launch event regarding the same on 21 of September in Rome.
Follow us on our social media to keep up to date with the latest in the world of Android.