ARM the mobile chip designer has officially announced its next generation of CPU cores today. The brand new ARM Cortex A75 and Cortex A55 would be powering smart devices of the future. ARM officially does not manufacture these chips but licenses companies like Qualcomm, MediaTek, Samsung, Huawei and Apple who develop chips based on these designs.
The Cortex A75 is chip is the high-performance variant and ARM claims a 20% boost in performance over the current Cortex A73 chips used in most mobile chips. The release goes on to state that it also delivers a 16% better memory throughput which results in a total 34% gain in Geekbench scores. All of these improvements are achieved while sustaining the same performance workload as the older A73 chips.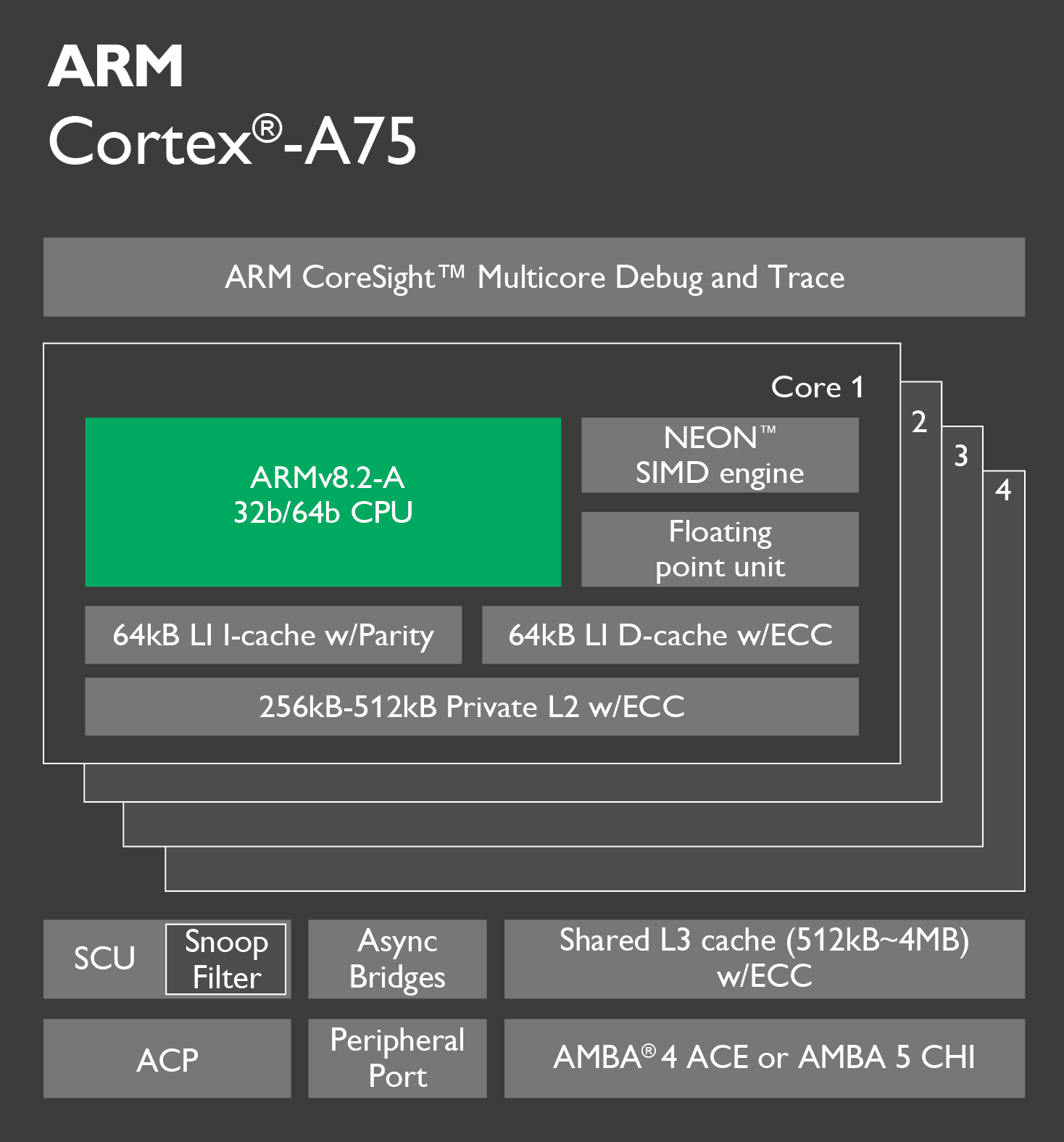 The Cortex A55 processor is focussed on gains in power efficiency. Compared to its predecessor the Cortex A53, the chip delivers up to 18% more performance coupled with a 15% improvement in power efficiency.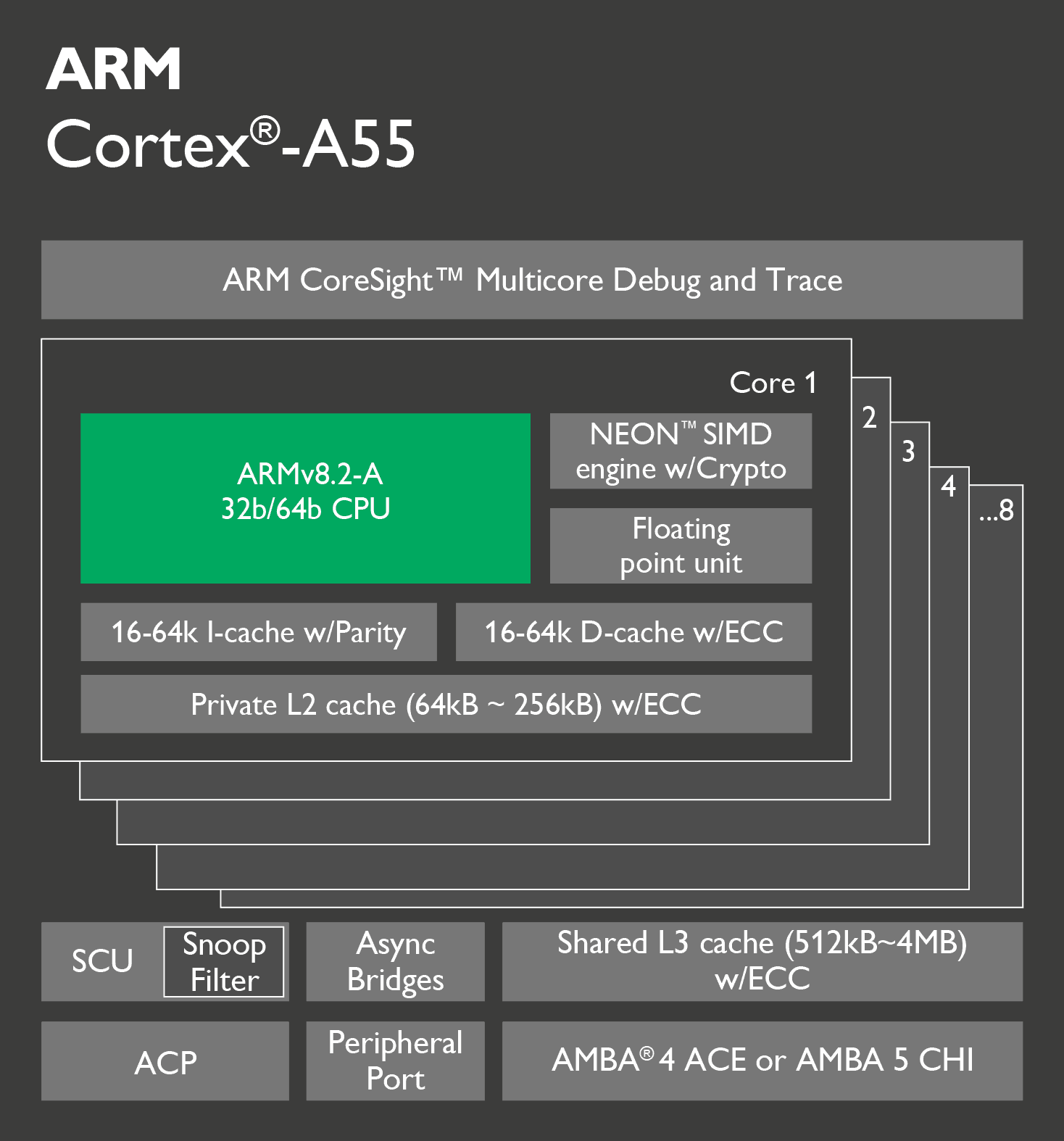 The Cortex-A55 incorporates an extensively redesigned microarchitecture system that improves performance across the board while being very competitive in area and power efficiency. It delivers up to 18% more performance at 15% better power efficiency when compared to its predecessor, the Cortex-A53. These gains are further boosted with the debut of the new Mali-G72 GPU that also has a 25% increase in power efficiency vis-á-vis its predecessor, the G71.
These are improvements gained via improvements in the chip design and ARM is quick to direct us that the major improvements to the chip are processing components that are dedicated solely to machine learning and artificial intelligence (AI) processes. The company claims that with these dedicated resources, a mobile device will be able to perform machine learning tasks without having to rely on external support like a cloud system which id dependent on the quality of external bandwidth linking the two.
Another major step forward is that these new chips would be the introduction of DynamIQ big.LITTLE CPU's. big.LITTLE was ARM's method of pairing up a "big" high-performance chip (Cortex A7x series) and a power efficient "LITTLE" chip (Cortex A5x) to get a good balance of high-performance without sacrificing too much on battery life by switching to the more power-efficient smaller chips. But this was limited by the number of combinations you could make out of the chips, with the addition of DynamIQ big.LITTLE, companies have the flexibility to have any combination of chips in an octa-core cluster.
Commercial mobility and smart devices featuring the new Cortex A75 and Cortex A55 core based chipsets should start arriving sometime in the first quarter of 2018.