If Saturn boasts a beautifully alined rings, Jupiter has a magnificent "Great Red Spot".
Looks can be deceiving though. The gas giant's beguiling spot is actually a massive cyclone that has been swirling for God knows when. Thankfully, it's too far from us to cause any harm. Indeed a beautiful disaster, something we've taken for granted for always being there in the skies. Now, enjoy the view as long as you live, as this beauty may soon come to an end.
The latest data from Juno spacecraft reveals that Jupiter's alien storm is dying and may be gone within our lifetimes. The storm is now smaller in diameter than it is ever before. Its swirling winds are reaching higher into the planet's atmosphere, stretching the storm taller as they swirl upward. This exposes the highest gasses to ultraviolet radiation making the spot look more orange than the original crimson hue.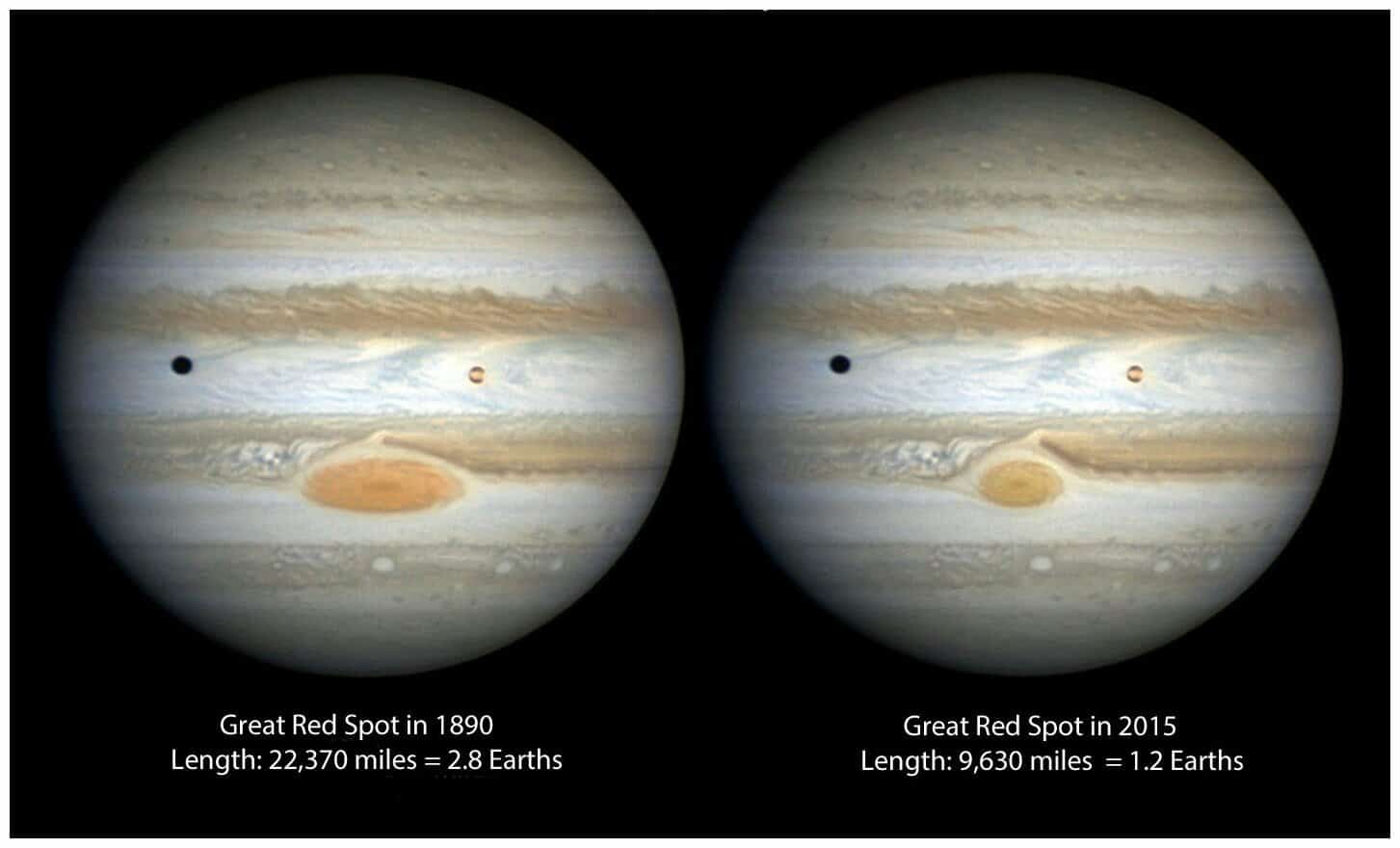 "Its north-south color asymmetry has decreased, and the dark core has become smaller," the researchers note. "Internal velocities have increased on its east and west edges, and decreased on the north and south, resulting in decreased relative vorticity and circulation. The GRS's color changes from 2014 to 2017 may be explained by changes in stretching vorticity or divergence acting to balance to decrease in relative vorticity."
Despite a huge decrease in its size, the Great Red Spot is still an enormous storm. It may not be able to fit in four Earths as it once was over a century and a half ago, but it is still wide enough to easily devour a single Earth.
Scientists have been continuously observing the iconic storm since 1830. Though history records suggest that there are some sightings as early as the 1600s. Perhaps the first to document these sightings is Robert Hooke who claims to have seen a spot on the planet in May of 1664. However, it's unlikely to be the same giant spot we see today. The current location of the Great Red Spot is on Jupiter's South Equatorial Belt. Whereas the spot documented by Hooke is on the North Equatorial Belt. Whatever happened to the first spot, whether it dissipated or reformed into what we see today, is all unknown.