Aside from starting to add titles on their processors, Apple is also been on an effort to improve the performance of their mobile processors for years. Last year, we have seen the A10 Fusion earning two more additional cores. This year, we get two more cores for the A11 Bionic chip. This would allow the latest iPhones to handle high performance task more smoothly than the previous models.
The A11 Bionic has six cores, two of which were high-performance cores called Moonson and the rest were energy-efficient cores called Mistral. Unlike it's predecessor, the A11 Bionic uses a second-generation performance controller which allows it to use all six cores to work simultaneously and can reach frequencies up to 2.45GHz. Apple also integrated a three-core graphics processing unit (GPU) on the A11 Bionic. This makes the A11 Bionic 25 percent faster in single core and 80 percent faster in multi-core scores as compared to last year's A10 Fusion chip.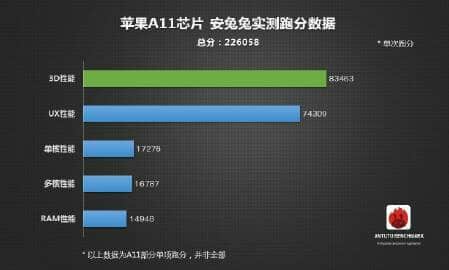 Apple's A11 Bionic chip scores a whooping 226,058 points on the Antutu benchmark, smashing the current record set by OnePlus 5 (181,507) with over 40,000 point lead. According to Apple, the A11 Bionic features over 4 billion transistors and they has since improved the multi-thread workloads by 70%.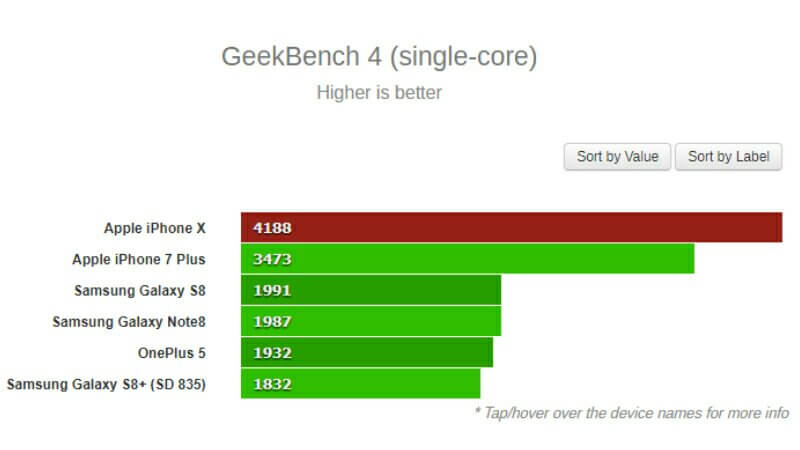 Apple's iPhone X also beats the Galaxy Note 8 and Galaxy S8/+ in both single-core and multi-core performance on the latest Geekbench tests. The iPhone X scores 4,188 points on a single-core test with Apple 7 Plus (A10 Fusion) coming at second.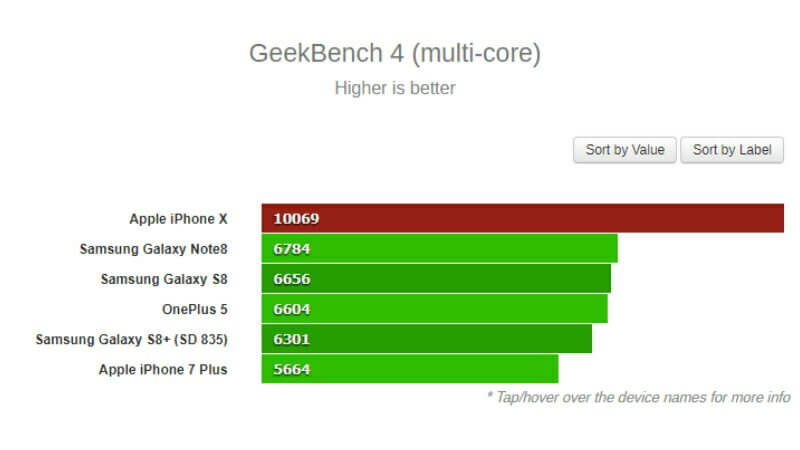 On the multi-core test, iPhone x manages to score 10,069 points. This time, Samsung Galaxy Note 8 coming up at the second place with 6,784 points. Both scores were almost double the scores of top Android devices. Apple claims that A11 Bionic is "the most powerful and smartest chip ever in a smartphone" and it is undeniable. While the iPhone X and it's humble brothers (iPhone 8 and iPhone 8 Plus) are not yet out in the market, the latest tallies say about their hidden prowess. Apple again impressed us and sure Jobs is very proud about it.