Apple has a lot on its plate especially considering 2017 is the decennial anniversary for its star product line the iPhone. Apart from gearing up the annual refresh for its iPhone 7 line, the Cupertino-based company is working on another smartphone to commemorate the special occasion. The rumoured device is tipped to be the iPhone 8 and we had recently reported on a mockup of the same being leaked.
Now, recently Slashleaks has gotten its hands on a fresh set of images which allegedly show the moulds of the upcoming iPhone 8, iPhone 7s Plus and iPhone 7s. These pictures should give us a fairly decent idea of how the 2017 iPhone line would look from the back.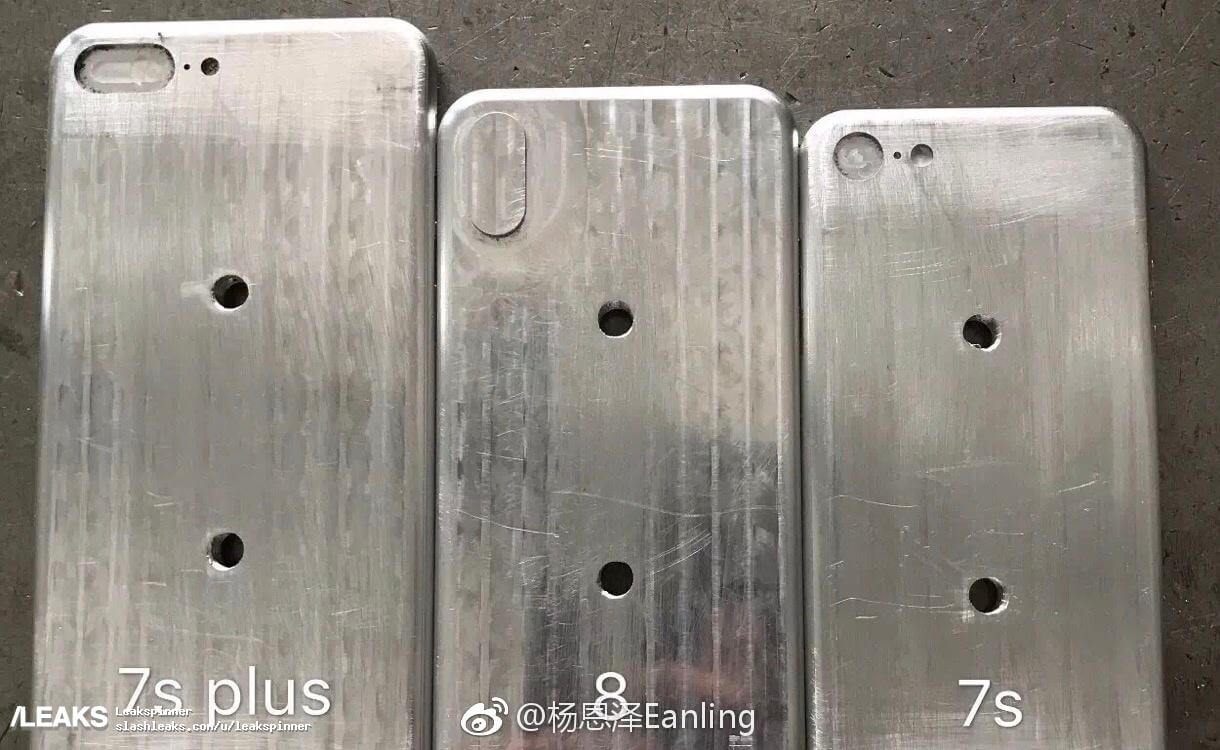 From the above images we can see that the iPhone 7s and 7s Plus have their camera modules oriented horizontally at the top-right corner of the device just like their predecessors. While the iPhone 8 mould shows the camera module (which looks like a dual camera setup) is arranged vertically.
These moulds are made for even prototype units and thus it is not a complete guarantee that the final product will look anything like this but with the bunch of leaks and these moulds matching up, it might indicate that Apple has at least finalised some aspects of the design. Please note that the iPhone 7s and 7s Plus are going to be refreshes of last year's iPhone 7 while the iPhone 8 is a brand new design and concept hence the difference in layout.
Read More: The iPhone 8 might not feature an edge-to-edge display
What do you think about the upcoming iPhones, are you going to buy them or wait for opinions and reviews. Do let us know in the comments below and remember to follow us on our social media and subscribe to our notification feeds to stay updated.