Of all the bad news Apple can expect regarding the new iPhone 8, this would be the last one on their list. It was reported that the iPhone 8 cracked open while charging due to battery inflation in Taiwan. This resulted in the separation of the display from the rest of the body. And before you ask, no there wasn't any explosion. It only got bulged due to a safety mechanism that ensures that batteries don't explode. Regardless, the issue is cause for concern.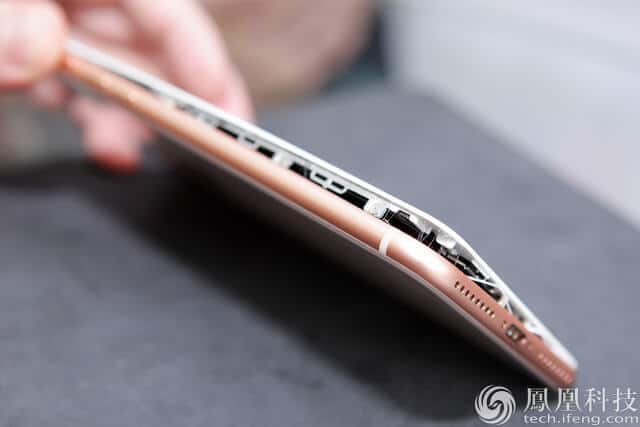 cnBeta reports that the iPhone 8 Plus (64 GB) belonged to a Taiwanese woman who just bought the phone 5 days earlier. She had just charged the device using the original cable and adaptor. Just three minutes passed and she saw the display swell from the centre exposing the inside of the chassis. The phone has since been recovered by the carrier and sent to Apple.
The other case that was reported in Japan involved a brand new unit that actually shipped in the same condition described earlier. As of now, it is unclear what made the phone batteries swell up. However, these could be just two isolated incidents but this should set alarm bells ringing at Apple HQ.
届いたiPhone8plus、開けたら既に膨らんでた pic.twitter.com/eX3XprSzqv

— まごころ (@Magokoro0511) September 24, 2017
What's even more alarming is that the iPhone 8 Plus batteries are made by Amperex Technology Limited (ATL) says The Next Web. One of the suppliers of the Galaxy Note7 batteries.
However, it is to be noted that iPhone 7 also had some reported explosions. But, the device was a great success and these incidents were just a few relegated scenarios. Similarly, this iPhone 8 Plus issue could also be not a very serious problem.