The camera on the new iPhone X doesn't disappoint and is one of the best smartphone cameras available in the market today. But the protrusion it makes to afford telephoto and dual OIS system is kind of a bummer for people who wants a real slate that doesn't wobble when placed flat on the surface. This has been a long time problem that continues to bug smartphone manufacturers ever since the demand for thinner phones and advanced camera systems increase dramatically over the last five years or so. Apple isn't tolerating it either.
We learned today that Apple acquired a start-up company named InVisage Technologies. The company specializes on new imaging technology they called "QuantumFilm". QuantumFilm is a new type of camera sensor that is very sensitive to a relatively limited range of wavelengths [compared to silicon-based sensors], therefore it will be a good contender for low light shooting. The module will also be thinner as claimed by the company.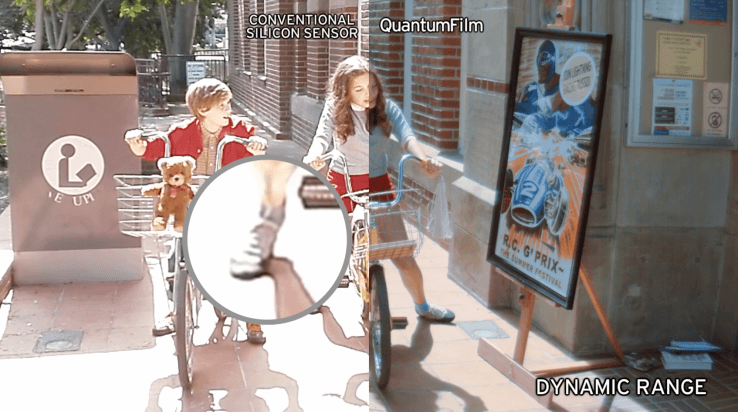 "In a QuantumFilm pixel, light passes through the color filter array, and is then detected by the quantum dots in the QuantumFilm layer. The metal wiring represents the sensor's electrical circuitry. The higher positioning of the photosensitive layer allows the QuantumFilm pixel to detect more photons, store more electrons (and therefore more photographic information), and reproduce colors more accurately—all with a thinner camera module."
The acquisition was later confirmed by Apple spokesperson via TechCrunch, however, declines to speak further about the company's future plans.
"Apple buys smaller technology companies from time to time, and we generally do not discuss our purpose or plans."
We don't know how will Apple utilize InVisage's imaging technology. But as the competition for the best camera smartphone continues, we know how eager is Apple to remain on top of its class.
InVisage also points out that QuantumFilm can also be used in Internet of Things (IoT) applications to help with "authentication, autonomy, and augmented or virtual reality." These areas are currently being explored by Apple and has since yeilded an exciting innovations such as ARKit and recently, the FaceID.