So, there are a lot of people downloading new apps every day from the Google Play Store. For them, Google makes it easy to track installs and gives them timely update notifications. While Google Apps have all the features, they all come with a cost. For all the Google apps, you need install Google Play Services as it's the key to the Google world. It delivers your Gmail to mail apps, maps and location settings to mapping apps, ads to ad-based apps and so on.
If your beloved smartphone doesn't last a day due to poor battery life, Google Play Services is the culprit. There has been cases of high battery drain while the device is on standby, because of Google Play Servoces. If you have no problem with Google Apps, APKUpdater is still useful if you're using another third party ROM, or worse you are using a Chinese ROM. In that case, it is going to be a tough job keeping track of updates since you don't have a Play Store. Thankfully, there is an XDA dev that has sorted the problem out for you.
Features
Get updates from multiple sources.
Schedule background update checks.
Supports Android 2.3 to 7.1.
Modern material design with multiple theme support.
Display notifications when updates are found.
Ignore list for apps that should not be checked for updates.
Ignore list for apps that should not be checked for updates.
Search for new apps to install.
What is APKUpdater?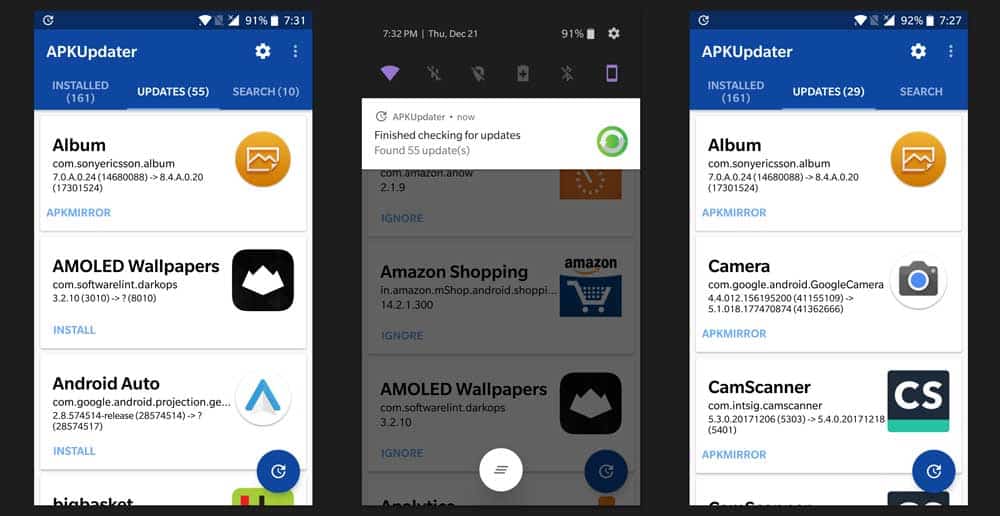 APKUpdater is an app created by XDA user rumboalla that notifies you of app updates. Even if you don't have a Play Store. That means you could install apps from third-party sources and still get notified when an updated version hits you. There are a ton of Google Play Store alternatives that have a lot of apps on their platform you may want to use. With APKUpdater, you can be sure, updates will be hassle-free and coming from the original source i.e the App developer.
The app works well with all Android versions starting from v2.3 to 7.1. Users can get notified from multiple sources and disable notifications for specific apps. The app has a modern material UI and also supports multiple themes. Another big feature is the option to download Apps from sources like APKMirror, and Google Play. This way your device is completely malware proof, as you're downloading Apps only from trusted sources.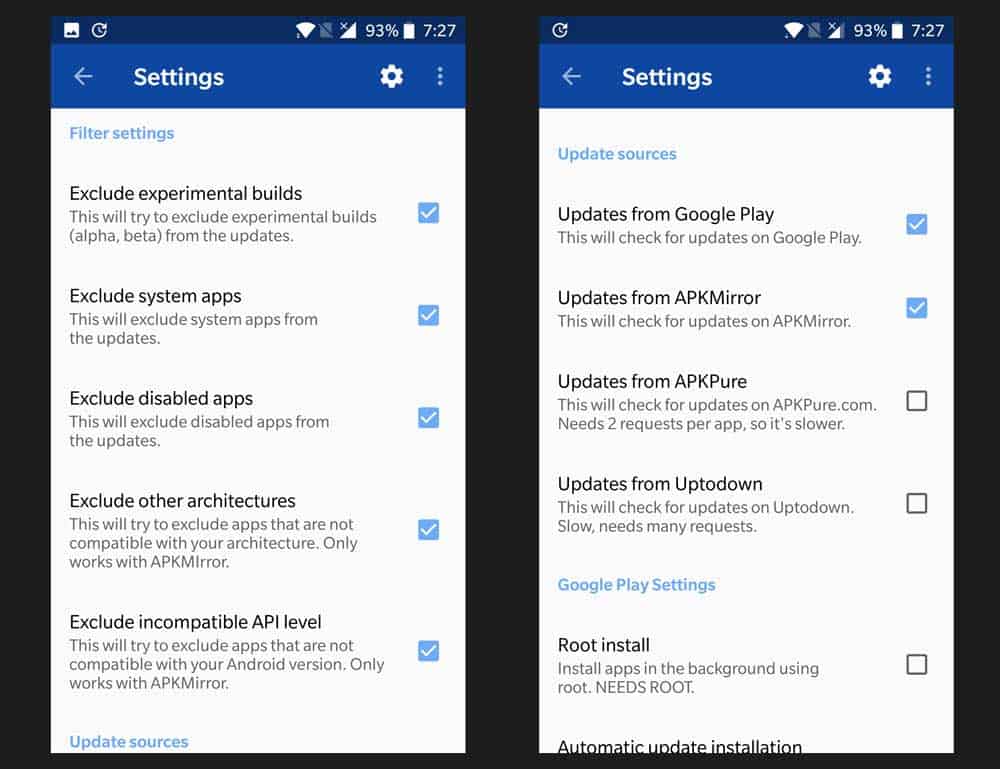 Why APKUpdater is best for Rooted phones?
As Android doesn't allow Apps to install apps in background except Google Play Store, you need to install updates manually using APKUpdater. But if you have a custom ROM or a rooted smartphone, you can get rid of Google Play Store and install APKupdater which has a "Root install" feature. After enabling this, you need to grant root permissions to the App & you're all set to allow the app to install updates automatically.
What about installing New Apps?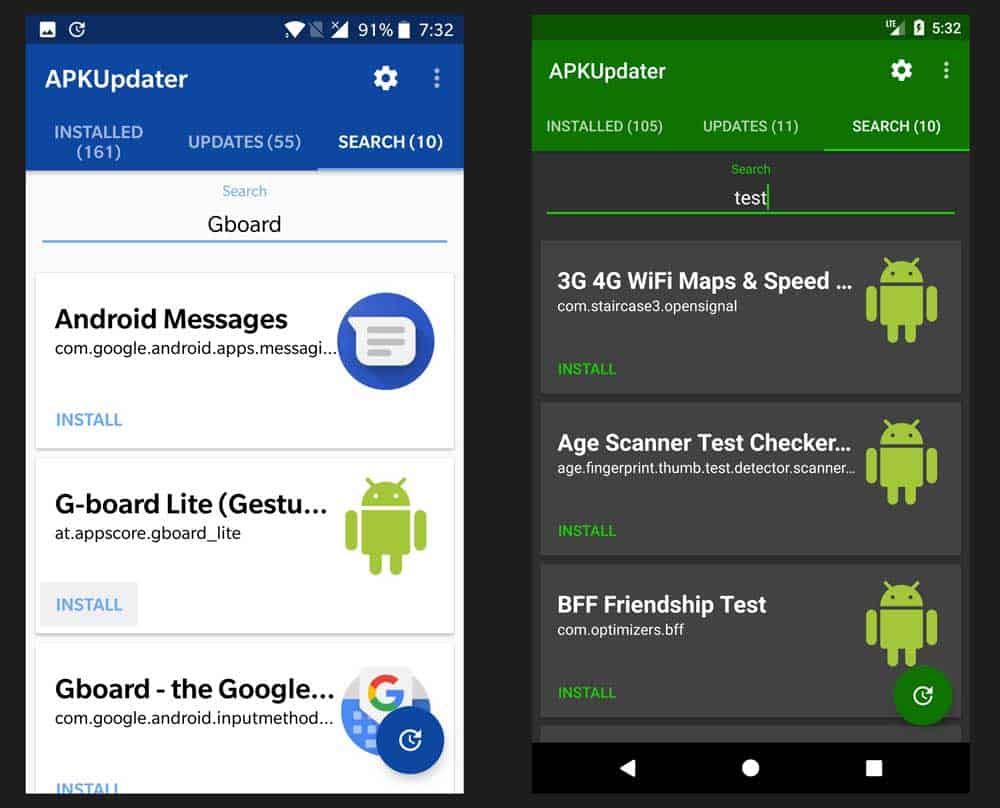 Google Play Store is lot more than just updating your pre-installed Apps. Along with updates, you can search for an app, install it & check reviews of that App. Well, APKUpdater is no different. It also has a search feature which allows you to search for an app & download it right away. The search is somewhat slow & old, but it works! We'll leave a link to the app below.
APKUpdater: Download
A quick note here. It is not recommended to sideload apps from unauthentic sources as it may lead to a potential breach of personal data or malware on the user's device.