The latest Android Developer preview 2, holds a menu to choose a theme, hinting at Support for custom theme engine. Android's possibility for customization is the main reason why modders go crazy. It seems Google is adding on more possibility to it. In the latest preview of the O (beta), it included the option for themes. It included RRO theming engine, contributed by Sony since Android Lollipop.
If you are on Developer Preview 2, open the display settings, and you can find for device theme. These again have two options. First one is 'Pixel' and the second one 'android.auto_generated_rro_.' Previously in Developer Preview 1, the two options were "Pixel" and "Inverted."
RRO Custom Theme Engine:
According to XDA, this Sony's Runtime Resource Overlay (RRO) theming framework is well-developed and used in many Android ROMs. So, if you're familiar with modding stuff you might come across Layers themes. It is the custom theme engine in some Custom ROMs like SlimRoms. Layers theming is completely based Sony's RRO framework with slight changes. At the base level, they work very similarly.
So the developer Maxr1998 tested by installing some of the Layers themes and they showed up in the section.You can see a list of overlay APKs installed by Maxr1998 on Android O Developers preview.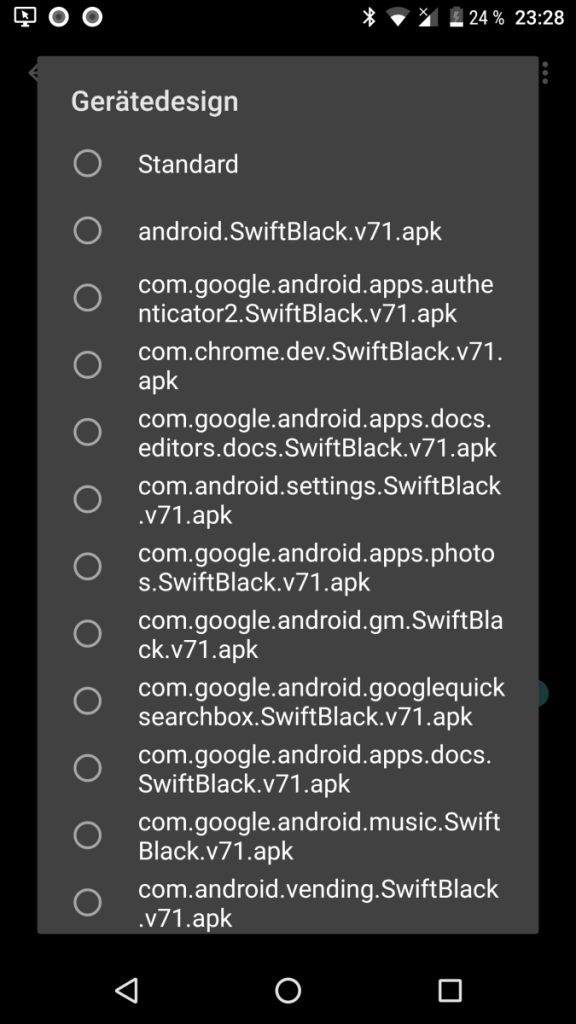 Verdict
There's no guarantee that this feature will remain same in the next Android O builds. It's possible that Google decides to test it for future needs. So, Google may ditch it entirely.
Moreover, RRO is very familiar in the development community. Already there are a tonne of RRO compatible themes available in the playstore. So, if Google decides to go with custom themes, it will open an array of opportunities to an already open market. At the same time, users can enjoy the colourful Android.