This month's Android distribution numbers are in. And guess what, Android Oreo rose a whole 0.1% on the chart. Compared to last month, when Android Oreo first appeared with a whopping share of 0.2%, it is now 0.3%. The story isn't new, though. We've seen this happen again and again each year. Android Oreo launched in August, and after two months, it is almost non-existent on smartphones. Except for Pixel and Nexus devices. And of course Sony. We can't forget Sony, can we?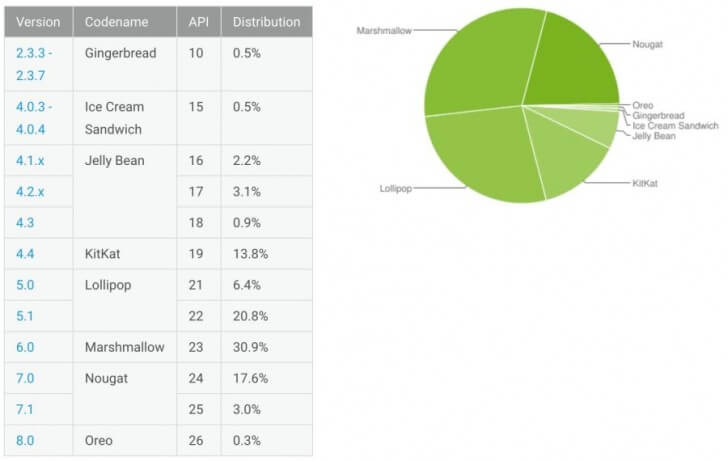 However, things are not all that bad for Nougat. It is the third most used version now with a share of 20%. That's a jump of 3% from last month. But Nougat is only going to rise from here. The king of the hill is still Android Marshmallow at 48.5%. But it will get weak as Nougat gets strong. This is more so the case with 5.0 Lollipop. It is the second highest used version with 27.2% share. Other versions below Lollipop like Kitkat still have 13% share while Jellybean has 6.2%.
We expect Oreo to get a significant boost in share by Q1 2017 when a lot of devices are going to ship with Oreo. And even Android Nougat share will be on the rise whereas Marshmallow will start to decline soon as this happens.