With India becoming a gargantuan smartphone market every passing week, everybody wants a share of the pie. Even e-commerce players like Flipkart. You might recall the online shopping giant launching the Billion Capture+ in India not so long ago. So, here is another one. It is confirmed that Amazon is also soon to launch a new smartphone in India albeit under the 10. 0r brand.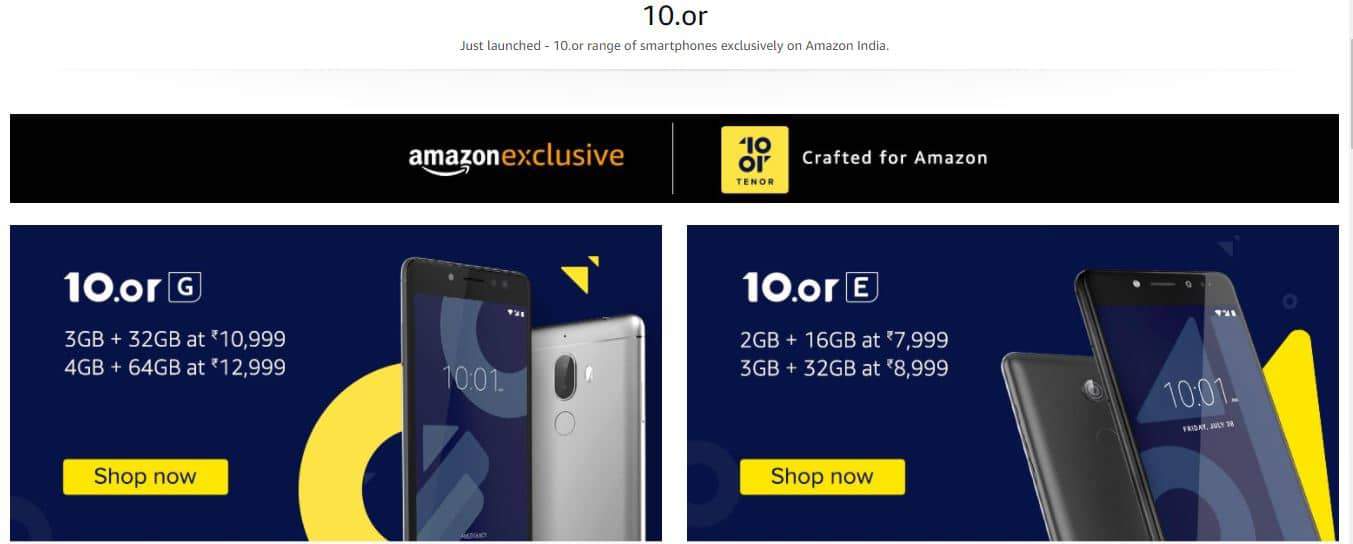 Amazon has already made the final product it seems, as media invites have been sent for an event to take place in New Delhi tomorrow. If you aren't aware, 10. or is another fresh entrant in the Indian smartphone scene with products like 10. or (Tenor) G & E. Amazon's phone will go on sale on January 5, 2018. Nothing else has yet been confirmed with regards to the specs or design of the upcoming phone. It is yet to be seen whether these e-commerce giants will be able to make a splash in the super competitive smartphone arena. So far, Flipkart's journey has been unimpressive and Amazon should take lessons from it.
Regardless, with newcomer 10. or brand, Amazon might be able to make inroads into the Indian smartphone market. That is if it manages to provide irresistible value at a bargain price. It's been proven time and again that sensible pricing is the king in the Indian phone market. Looking back at Flipkart's Billion phone launch, the company claimed they received an unprecedented response. However, the story is quite different beneath the surface. The Mobile Indian reports that Flipkart didn't even manage to sell 100 units on the first sale. In fact, only 923 units got sold, which is a frightening figure for the future of Flipkart's new adventure.