We often wait for discounts to buy a new product. Re-sellers sometimes offer large discounts on certain tech gadgets and this may potentially mean that the product is fake.
Xiaomi CEO 'Lei Jun', claims that "80% of the Xiaomi Power Banks are Fake!". He further claims that these fake products are affecting Xiaomi.
This is what he had to say:
In the market share Xiaomi power banks has a large proportion, accounting for 80% of the market share, of which 80% are the fake ones. Flyover, convenience stores, malls, all are full of Xiaomi Power Bank, mostly fake.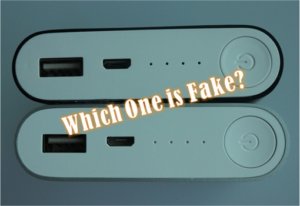 These fake manufacturers ensure that everything is just perfect on the outside. However, these products contain poor quality batteries, shabby circuit boards inside with no protection at all for issues like over-voltage. Hence, once the product gets short-circuited, it explodes or catches fire and thus expires before its minimum life advertised. Many customers come to Xiaomi citing the above issues, only to find out that their power banks are fake.
However, there are a few ways to identify Original Mi Power Banks. These methods are described in the pic below: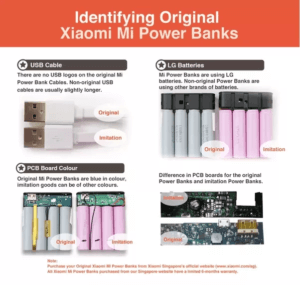 The duplicate power banks have poor circuiting and and poor-shelling for the batteries(as shown below).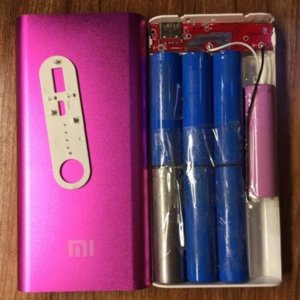 Lei Jun also suggested that these fake products increase problems, thus increasing the crackdown. It worthy to note that Mi Power Banks aren't the only products that are fake and duplicate products are flooded online. We advice you to buy tech gadgets from official stores or retailers, so that we can be assured that it is genuine.