Google Pixel smartphones are the talk of the town since they are launched on Oct 5th. Expect rebranding & adding some camera spices, the Pixel is the same old Nexus made by 3rd party companies & named as "Google device". As Google wanted to come up with some selling tactics, calling Pixel as first ever phone with Google Assistant did the job. Without the products like Google Home, Wi-Fi, and Daydream VR headset the event would be an over excited for nothing. For the price tag of the Pixel devices, what the consumer gets is a mid range smartphone with some high end specs. Samsung Galaxy S7 and iPhone 7 gives more features and options than Pixel smartphones & most important, they look better than Pixel. Here are 8 reasons why you must not buy Google Pixel smartphone.
1. Design
The design of Pixel smartphones is a rip off of the HTC and iPhone models. Even the mid-range Android smartphones consider having a good and attractive design for their smartphones. Both Pixel and Pixel XL are 8.5mm in thickness which is a higher than any smartphone in the segment. Why smartphone manufacturers, don't understand those bezels look ugly! One side Apple had sacrificed 3.5mm headphone jack to make the device thinner, on the other hand Google had designed a bulkier product. Tech-savvy people would not consider design as a feature to rate a smartphone but for ordinary consumers it an important aspect. They need their smartphones to look stylish and attractive.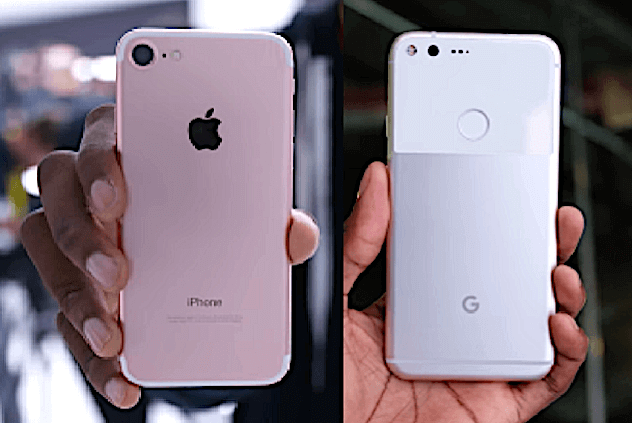 2. Memory Slot
Pixel devices do not come with a memory slot, similar to the previous Nexus models. More than 95% of the Android running devices comes with a Micro SD card slot. Samsung provides a slot that supports micro SD cards for up to 256 GB. Come on Google, Android users like the SD card slot and get out of those Apple things. The worst part is, there's no 64GB model. You either buy 32 or 128. But the selling point comes by adding free Cloud storage. No ones loves Cloud storage.
3. Color options
There are only two major colors in which the device is available Silver and Black. There is another limited Blue Edition which as of now is only available in the United States. They have not said anything about why it is only available in the US, does HTC running out of blue color? Same old jet black but again rebranded to quite black. More colors like gold, red would be attractive to buy the device.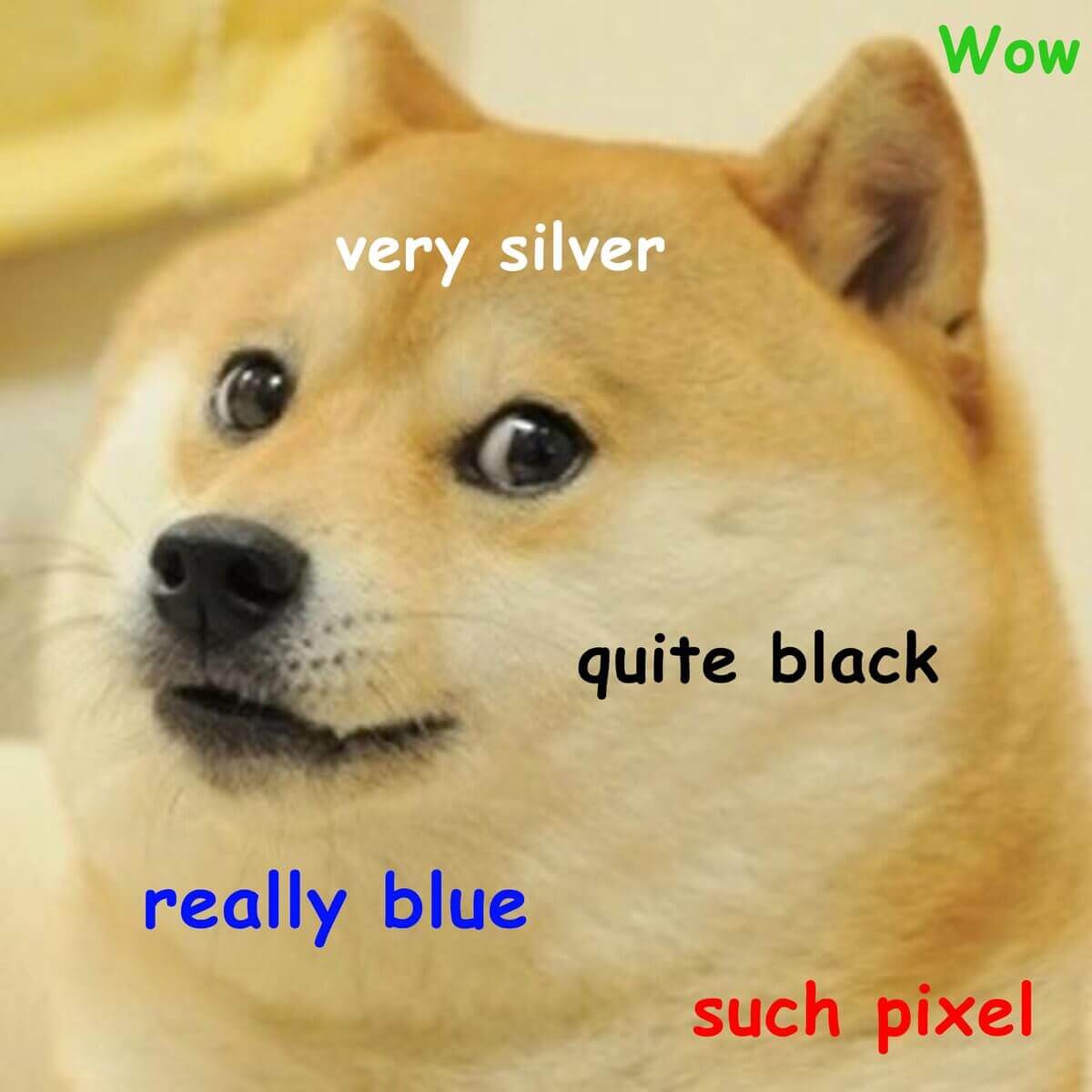 4. Waterproof
Google Pixel smartphones are not waterproof; they can only withstand a water splash. Google! Are you expecting to be competitive with big players in 2016 without a waterproof smartphone? This is a significant disadvantage for the pixel devices. Every high-end device is offering water resistance feature; it is a critical feature for most of the consumers. They do not want to lose their data or devices for smaller mistakes anymore especially when there are devices that provide for same price.
5. Camera
Pixel devices come with 12.3MP camera with 1.55-micron pixels and f/2.0 aperture. Google is saying that it is the best smartphone camera ever and it had the shortest capture time. The hardware features are actually lower than the other smartphones in the segment. Maybe they have developed Nougat to get more details out of the captured image, let's wait and see. We need to wait for some more time to confirm the words of Google.
6. No OIS
There is no OIS in the Pixel smartphones. OIS captures images with less blur and more detailed images. Google as replaced OIS with EIS (Electronic Image Stabilization) this uses Gyroscope calculations to get stabilized images. Consumers need to wait till there is a word from the reviewer, critics, and other buyers before actually buying the Pixel smartphone.
7. Memory Options
Pixel and Pixel XL comes with only two memory options to select from 32GB and 128GB. With a disadvantage of not having an SD card slot, Pixel smartphones come with only two memory variants. The difference between the two variants is 100$ in price for which users could buy the 2TB external hard disk. Not saying that other companies are having better prices, but Google should have considered more memory options.
8. Expensive
Google Pixel devices are having a pretty high price tag, especially when they are having issues like waterproof, design and memory. Pixel 32 and 128 GB are priced at 649$ and 749$, whereas Pixel XL 32 and 128 GB are priced at 749$ and 849$.  Consumers expect more from an Android device when they are paying high amounts. My personal opinion is, Pixel is nothing more than overpriced piece of sh*t smartphone.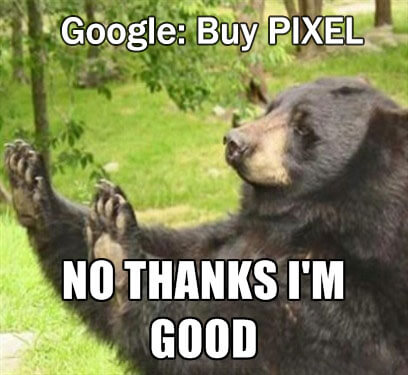 I cannot understand why Google thinks to compete with other players like Apple when are having the same features. Why anyone would come to you if all the features are of Apple. These are 8 reasons why you must not buy a Google Pixel smartphone. You may find more or fewer reasons to not buy or buy the device based on your requirement; I would tell you to check twice before buying the device.