So, you've rooted your Android phone few days ago and now looking for the best apps for rooted Android Phones, then don't miss to read this article. When it comes to root Android phone, instructions for rooting your device are all over the web. But you will hardly find articles about apps which can be used on your rooted Android phone. After rooting your device you can improve android battery life, eradicate bloatware, get your Android work better. You can also customize the systems for the best performance as compared to a phone that has not been rooted by installing Android Apps that require Root Access.
In this article I'm going to share some of the best apps for Rooted Android Phones in 2018. It's true that rooting your device has become far less essential these days than the days of old but there are still plenty of reasons to root your device. You won't be installing awesome mods over recovery so much anymore but there are a handful of root apps that have maintained their reliability and usefulness even in this age of non-root.
Top 10 best Root Apps for Rooted Android 2018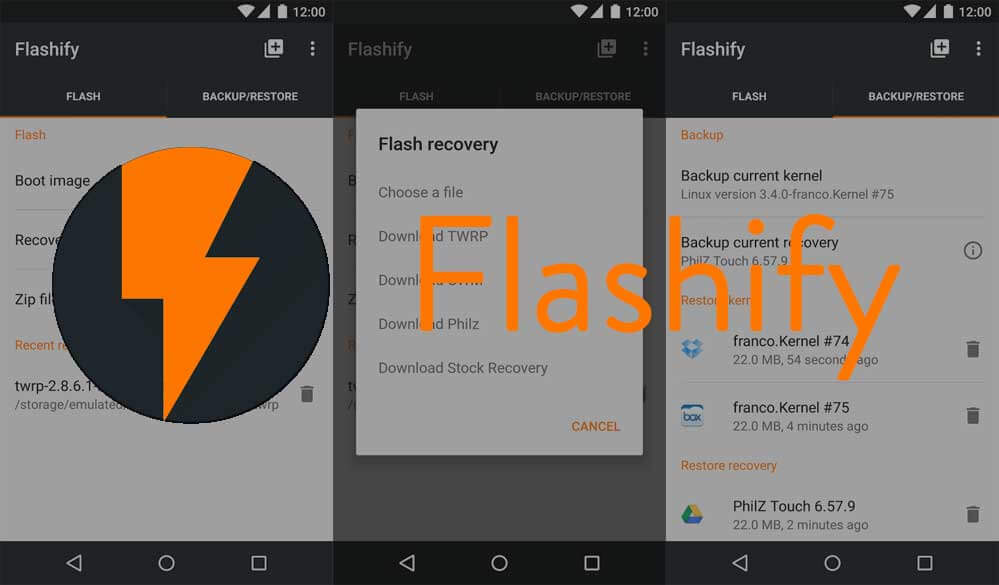 Flashify is a simple root application that helps do a bunch of otherwise tedious tasks. Using it, you can flash a variety of recoveries, download ROMs, flash ZIP files, create full Nandroid backups (depending on your recovery), and more. It also adds itself to menus so you can select it as an option when trying to open ZIP files and the like when using a file explorer. It's simple but effective and easy to use.